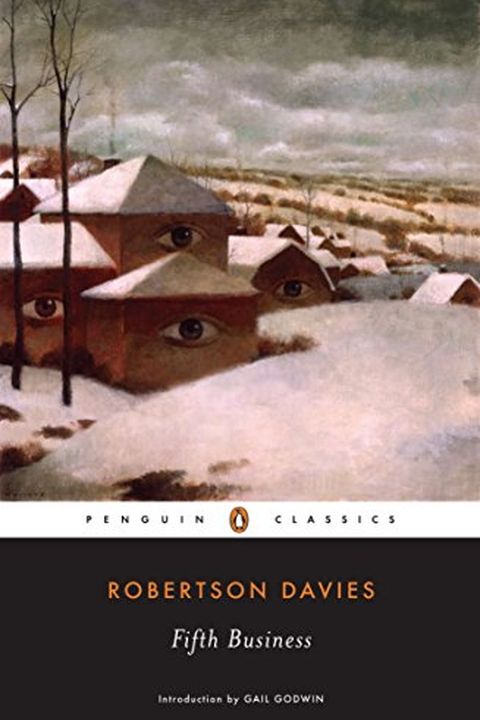 Fifth Business
Robertson Davies
Fifth Business is a mesmerizing story of a man's return from the horrors of war, where memory, history, and myth converge. With a mystical and perhaps dangerous personality, Ramsay exerts a profound influence on those around him. Innocuous events from his past ultimately prove to hold surprising power. This remarkable novel challenges our understanding of reality and opens our eyes to the wondrous aspects of life.
Publish Date
2002-01-01T00:00:00.000Z
2002-01-01T00:00:00.000Z
First Published in 1970
Recommendations
Pandemic-reading: I'm returning to Robertson Davies' "Deptford Trilogy", which I read when I was a teenager. Particularly suitable since I'm now in Toronto. Almost done with the first book and it's extraordinary ...     
–
source
Reading Fifth Business by Robertson Davies (this book is amazing, highly recommend)     
–
source