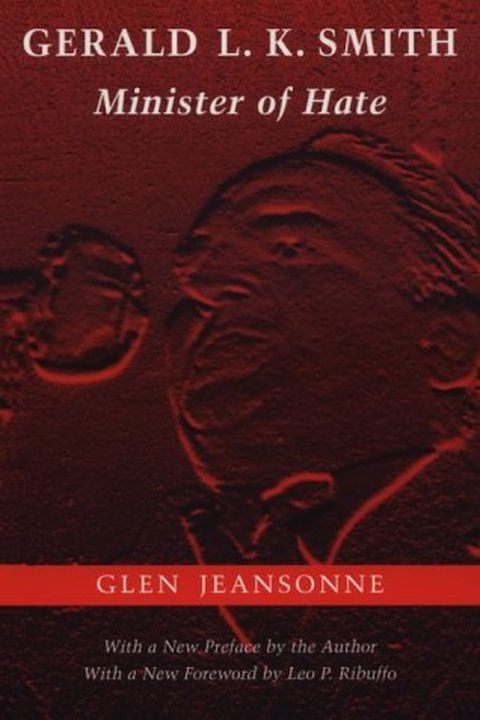 Gerald L. K. Smith
Minister of Hate
Glen Jeansonne
In the first full-length biography of evangelist Gerald L. K. Smith (1898--1976), Glen Jeansonne traces the tempestuous career of this notorious bigot. A spellbinding speaker and brilliant organizer, Smith founded the reactionary hate sheet The Cross and the Flag as well as the anti-Semitic Christian Nationalist Crusade and ran for president three ...
Publish Date
1997-06-01T00:00:00.000Z
1997-06-01T00:00:00.000Z
First Published in 1988
Recommendations
Want to read a good book about a major far right figure in American history you probably never heard of--but probably should have? For just a few bucks you can buy a used copy of Glen Jeansonne's book Gerald L. K. Smith: Minister of Hate.     
–
source