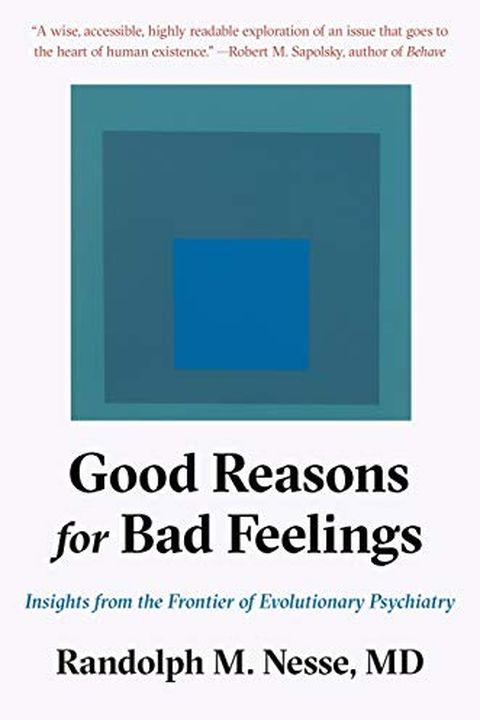 Good Reasons for Bad Feelings
Insights from the Frontier of Evolutionary Psychiatry
Randolph M. Nesse
Explore the science behind our bad feelings and mental illness with this groundbreaking book. Drawing on insights from evolutionary biology and real stories from his psychiatric practice, the author uncovers the reasons why our minds are fragile and how negative emotions can be useful yet overwhelming. Discover the evolutionary roots of anxiety, depression, addiction, and more, and learn new ways to relieve suffering by understanding individuals as individuals.
Publish Date
2019-02-12T00:00:00.000Z
2019-02-12T00:00:00.000Z
Recommendations
@jordanbpeterson @GlennLoury A fascinating book on this point (adaptive benefits & costs of neuroticism) is 'Good reasons for bad feelings' by @RandyNesse     
–
source
For a deeper dive into emotions and mental health from an evolutionary perspective, I can recommend Nesse's "Good Reasons for Bad Feelings".     
–
source