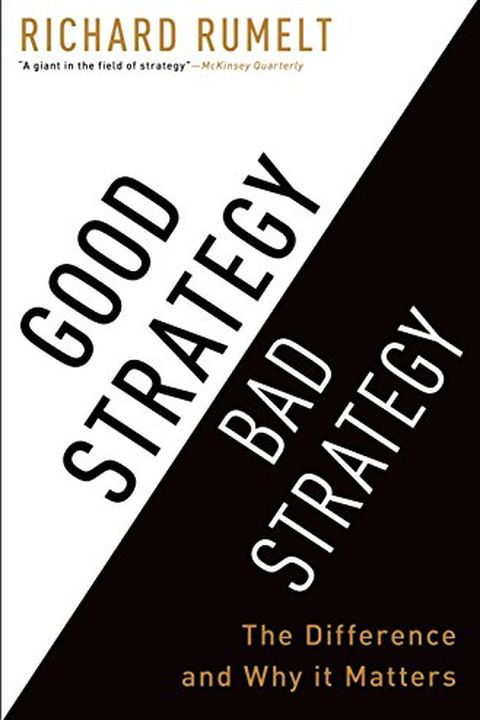 Good Strategy Bad Strategy
The Difference and Why It Matters
Richard Rumelt
Good Strategy Bad Strategy debunks the muddled thinking that underlies too many strategies and provides a clear way to create and implement a powerful action-oriented strategy for the real world. Richard Rumelt shows that a good strategy is a specific and coherent response to obstacles to progress, and can be cultivated with a wide variety of tools for guiding your own thinking. Featuring fascinating examples from business, nonprofit, and military affairs, Good Strategy Bad Strategy offers original and pragmatic ideas to leaders in any field.
Publish Date
2011-07-19T00:00:00.000Z
2011-07-19T00:00:00.000Z
Recommendations
Two invaluable books for socialists, particularly those building organisations. I'm being serious!     
–
source