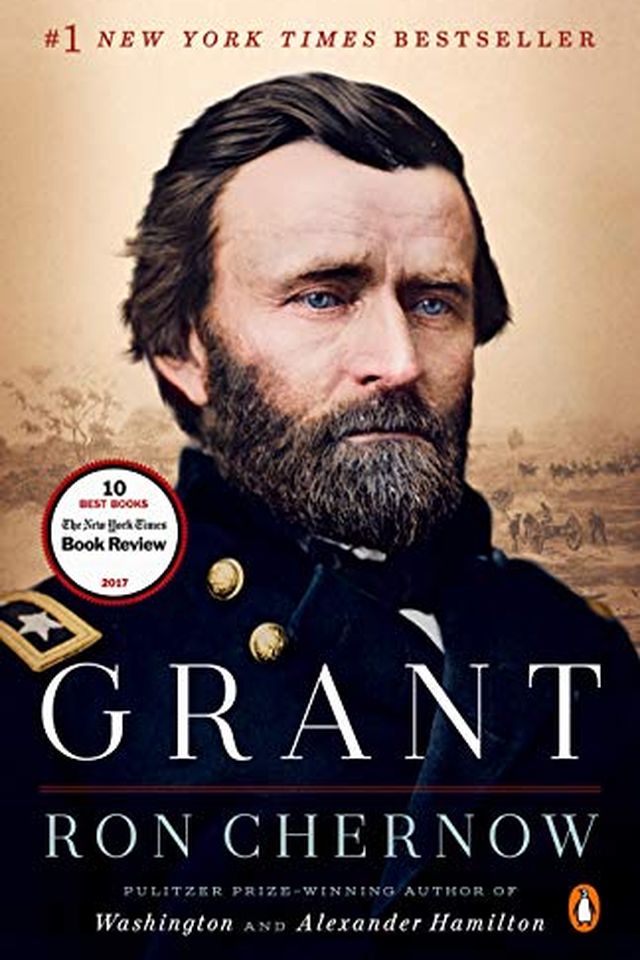 Grant
Ron Chernow
A sweeping and dramatic portrait of Ulysses S. Grant, one of America's most underappreciated presidents. Chernow's masterful biography sheds light on Grant's military genius and his lifelong struggle with alcoholism, as well as his work to seek justice for black Americans. With meticulous research and literary brilliance, Chernow brings to life the man that Walt Whitman called "the greatest hero." A must-read for anyone interested in American history. Named one of the best books of the year by Goodreads, Amazon, The New York Times, and more.
Publish Date
2017-10-10T00:00:00.000Z
2017-10-10T00:00:00.000Z
Recommendations
Read the recent Grant bio by Ron Chernow. A fantastic book that chronicles Grant's amazing narrative. He went from being a failed businessman (broke, couldn't afford rent in a SF flophouse) to a transformative military commander to a president who combatted white supremacists.     
–
source
Have you read Ron Chernow's Grant? It's hard to turn off and I've read wat, dozens of civil war books, but never with a focus on this hero of heroes. Strongly recommend the audio book:     
–
source
@RoryRoberge @neeratanden A great book. But a very long read.     
–
source
This book is obscenely long and sometimes dragged. But at the end when you find out Grant had chosen Union and Confederate generals to be his pallbearers, I cried. He was a great American.     
–
source