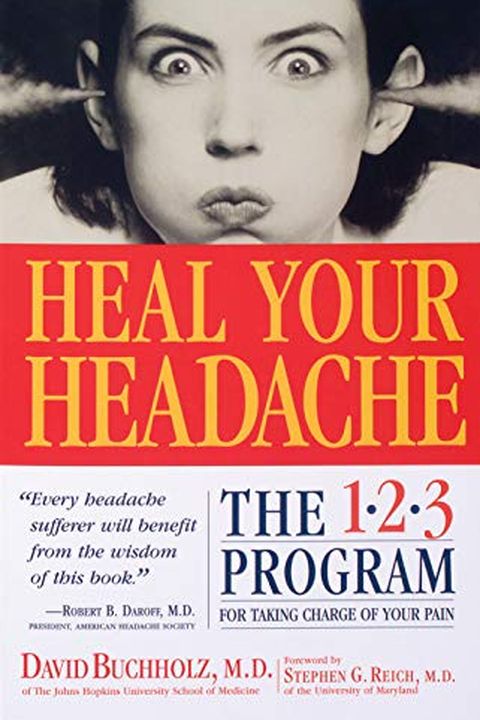 Heal Your Headache
The 1-2-3 Program for Taking Charge of Your Pain
David Buchholz
A three-step program that puts headache sufferers back in control of their lives. "A must read for all individuals with migraine!"—Ronald J. Tusa, M.D., PH.D., Professor of Neurology and Otolaryngology, Dizziness and Balance Center, Emory University Based on the breakthrough understanding that virtually all headaches are forms of migraine—because m...
Publish Date
2019-01-15T00:00:00.000Z
2019-01-15T00:00:00.000Z
First Published in 2002
Recommendations
@BigZaphod @radiocolin Triggers are different for everyone but those are two very common ones. There are a few books that will give some understanding- one I remember is called Heal Your Headache by a guy at John's Hopkins.     
–
source