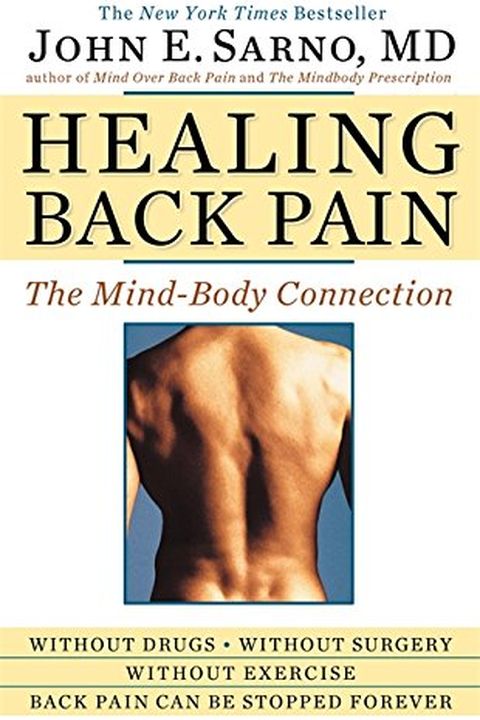 Healing Back Pain
The Mind-Body Connection
John E. Sarno
This groundbreaking book by John E. Sarno reveals the connection between stress, psychology, and chronic back pain. Learn how to be pain-free without relying on drugs, exercise, or surgery. With case studies and mind-body research, discover how anxiety and repressed anger can trigger muscle spasms and how to identify the emotional roots of Tension Myoneural Syndrome. Find relief and take control of your back pain today.
Publish Date
1991-02-01T00:00:00.000Z
1991-02-01T00:00:00.000Z
Recommendations
@Ingar30 There are so many people with similar stories. Healing Back Pain helped me tremendously. You should see the Amazon reviews for that book, literally thousands of people saying it cured their pain. It's great to see the concept being validated by mainstream science.     
–
source