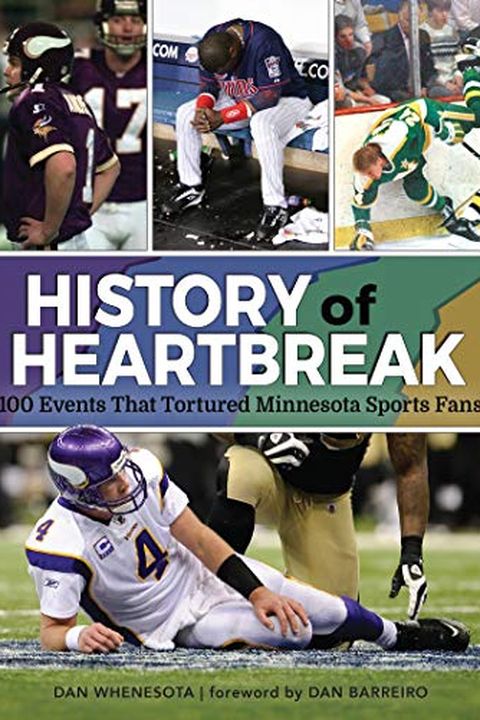 History of Heartbreak
100 Events That Tortured Minnesota Sports Fans
Dan Whenesota
Minnesota fans have been through it all - heartbreak after heartbreak, from devastating trades to missed field goals. But through it all, they stick by their teams. History of Heartbreak is a celebration of Minnesota sports and the unwavering loyalty of its fans. With a "Calendar of Calamity" compiled by avid fans, this book recounts 100 of the most heartbreaking moments in Minnesota sports history, accompanied by stunning full-color sports photography. Foreword by Dan Barreiro of KFAN Radio.
Publish Date
2020-09-22T00:00:00.000Z
2020-09-22T00:00:00.000Z
Recommendations
Forward is mediocre. Rest of book is excellent.     
–
source