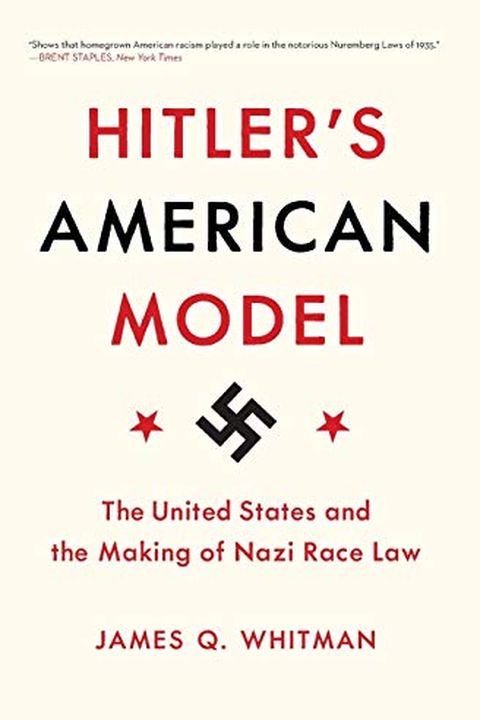 Hitler's American Model
The United States and the Making of Nazi Race Law
James Q. Whitman
How American race law provided a blueprint for Nazi GermanyNazism triumphed in Germany during the high era of Jim Crow laws in the United States. Did the American regime of racial oppression in any way inspire the Nazis? The unsettling answer is yes. In Hitler's American Model, James Whitman presents a detailed investigation of the American impact ...
Publish Date
2018-09-04T00:00:00.000Z
2018-09-04T00:00:00.000Z
First Published in 2017
Recommendations
@smitemouth @PBS James Q. Whitman has an excellent book on this.     
–
source
@NickClairmont1 I'm sorry. I'm giving you historical facts. Whitman's book is a work of history, based on archives. The Nuremberg laws draw on anti-miscegenation laws. These facts do not absolve Germany of culpability (as would be clear if you knew my writings in the German press).     
–
source