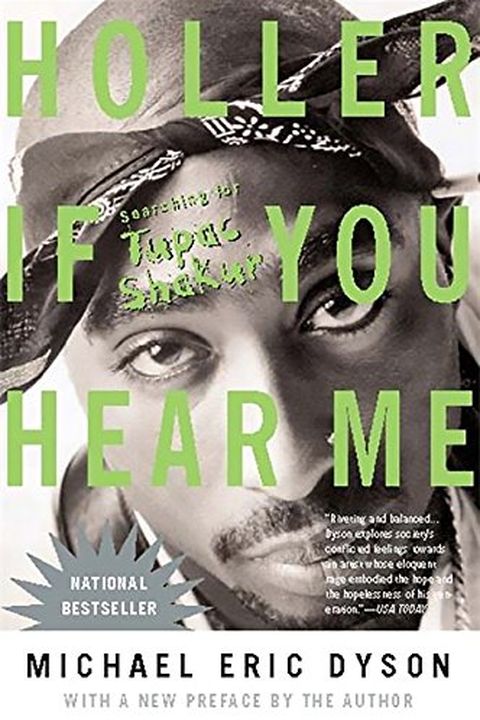 Holler If You Hear Me
Searching for Tupac Shakur
Michael Eric Dyson
This book delves into the life and legacy of the late rapper, Tupac Shakur. Written by "hip-hop intellectual" Michael Eric Dyson, it explores Tupac's posthumous success in music, poetry, and film that has cemented his status as an American cultural icon. Through a fresh and intriguing perspective, Dyson offers readers a deeper understanding of the legendary artist.
Publish Date
2002-12-31T00:00:00.000Z
2002-12-31T00:00:00.000Z
First Published in 2001
Recommendations
#myDU- @MichaelEDyson has a great book on Tupac...     
–
source