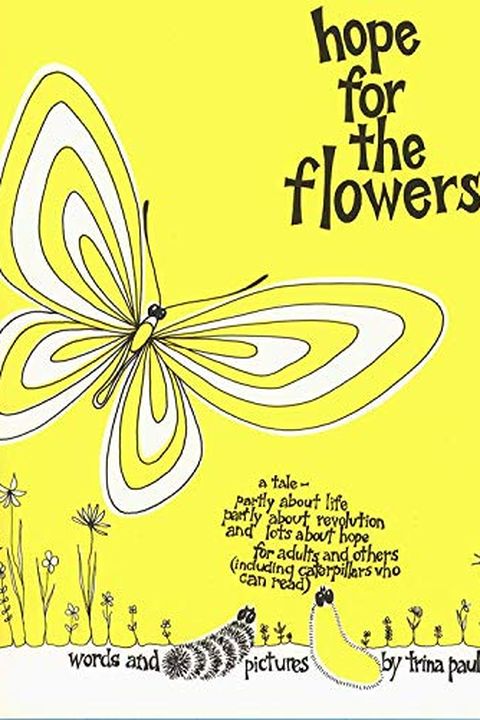 Hope for the Flowers
Trina Paulus
This classic story is celebrating its 45th anniversary beginning in September of 2017. "Hope for the Flowers" is an inspiring allegory about the realization of one's true destiny as told through the lives of caterpillars Stripe and Yellow, who struggle to "climb to the top" before understanding that they are meant to fly....
Publish Date
1973-05-01T00:00:00.000Z
1973-05-01T00:00:00.000Z
First Published in 1972
Recommendations
One if the books I've given most as a gift.     
–
source
omg!! When I was a kid the book "Hope for the Flowers" changed my life. About a decade ago I reached out to the author Trina Paulus (@TrinaPaulus) and thanked her. She just FaceTimed me *out of the blue* to tell me about "7 Days of Hope" ( Amazing!!     
–
source
@radiationmouth @KellyBrenner @NatickBobCat @drmichellelarue @Astro_Limno The very best book on this shelf though is Hope for the Flowers:     
–
source