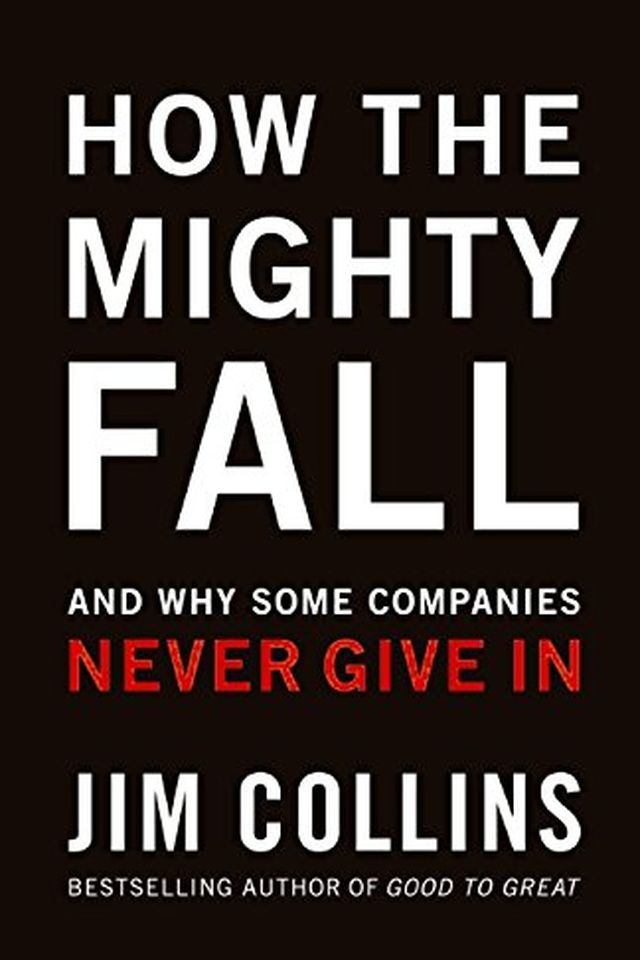 How The Mighty Fall
And Why Some Companies Never Give In (Good to Great)
Jim Collins
Learn how to avoid, detect, and reverse corporate decline in this insightful book. Through his research, the author identified five stages of decline that organizations typically go through. By understanding these stages, leaders can prevent their companies from falling all the way to the bottom. Even great companies can stumble and recover, and the path to recovery lies largely within our own hands. This book offers well-founded hope for leaders who want to stave off decline or reverse course.
Publish Date
2009-05-19T00:00:00.000Z
2009-05-19T00:00:00.000Z
Recommendations
A must read book for every executive. Especially with todays climate.     
–
source