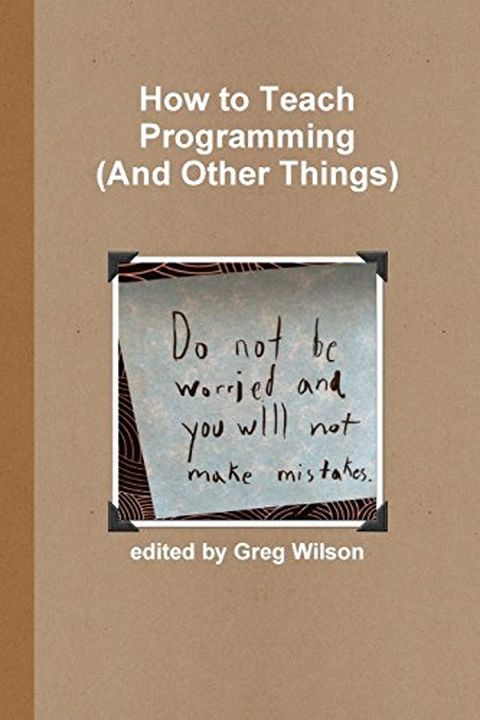 How to Teach Programming
Greg Wilson
A brief guide to modern evidence-based teaching methods aimed at people working with grassroots get-into-tech groups, based on the Software Carpentry instructor training course....
Publish Date
2017-12-05T00:00:00.000Z
2017-12-05T00:00:00.000Z
Recommendations
I *really* wish I had discovered this book before I taught my first R programming class this quarter. Tons of great evidence-based ideas for how to improve the course next time!     
–
source