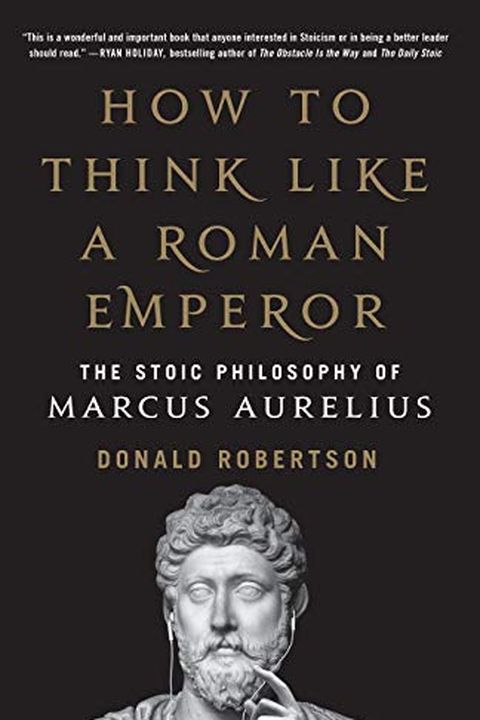 How to Think Like a Roman Emperor
Donald Robertson
Explore the philosophy and life of Roman emperor Marcus Aurelius in How to Think Like a Roman Emperor by Donald Robertson. This modern-day guide to Stoic wisdom offers readers a transformative journey through Marcus's personal and philosophical progress, weaving in insights from modern psychology. Discover how Marcus used emotional resilience and therapeutic practices to overcome adversity and reign as emperor at the height of Rome's power. A timeless essential for handling the ethical and psychological challenges of today.
Publish Date
2019-04-02T00:00:00.000Z
2019-04-02T00:00:00.000Z
Recommendations
This is a terrific book on Marcus Aurelius and flourishing in the Stoic mode by @DonJRobertson.     
–
source
Excellent read. It's the story of how Marcus Aurelius built his empire. His philosophies. How he endured pain. How he dealt with his temptations. How he inspired his people. Great book to read going into 2020 about building your empire.     
–
source