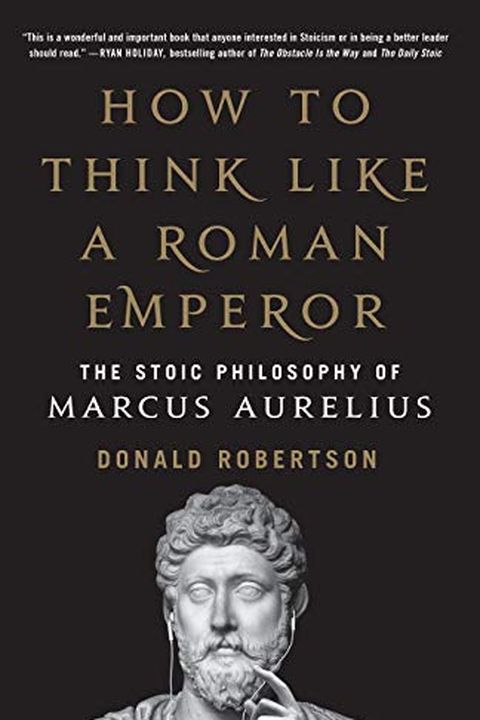 How to Think Like a Roman Emperor
Donald Robertson
"This is a wonderful and important book that anyone interested in Stoicism or in being a better leader should read." —Ryan Holiday Roman emperor Marcus Aurelius was the final famous Stoic philosopher of the ancient world. The Meditations, his personal journal, survives to this day as one of the most loved self-help and spiritual classics of all tim...
Publish Date
2020-08-04T00:00:00.000Z
2020-08-04T00:00:00.000Z
Recommendations
This is a terrific book on Marcus Aurelius and flourishing in the Stoic mode by @DonJRobertson.     
–
source
Excellent read. It's the story of how Marcus Aurelius built his empire. His philosophies. How he endured pain. How he dealt with his temptations. How he inspired his people. Great book to read going into 2020 about building your empire.     
–
source