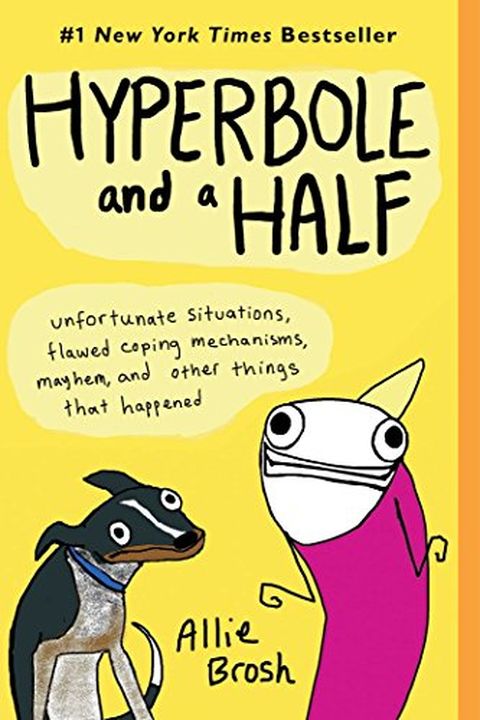 Hyperbole and a Half
Unfortunate Situations, Flawed Coping Mechanisms, Mayhem, and Other Things That Happened
Allie Brosh
A hilarious collection of stories, pictures, and words that will have you laughing out loud. From relatable experiences to outrageous tales, this book covers everything from dogs to eternal happiness (but don't fall for the lies). Get ready for a good time with this witty and candid read.
Publish Date
2013-10-29T00:00:00.000Z
2013-10-29T00:00:00.000Z
Recommendations
You will rip through it in three hours, tops. But you'll wish it went on longer, because it's funny and smart as hell.     
–
source
5 books I recommend if you're feeling anxious: 1. Let's Pretend This Never Happened by Jenny Lawson 2. Hyperbole and a Half by Allie Brosh 3. The Book of Awesome by Neil Pasricha 4. The Subtle Art of Not Giving a F*ck by Mark Manson 5. Mindset by Carol Dweck     
–
source