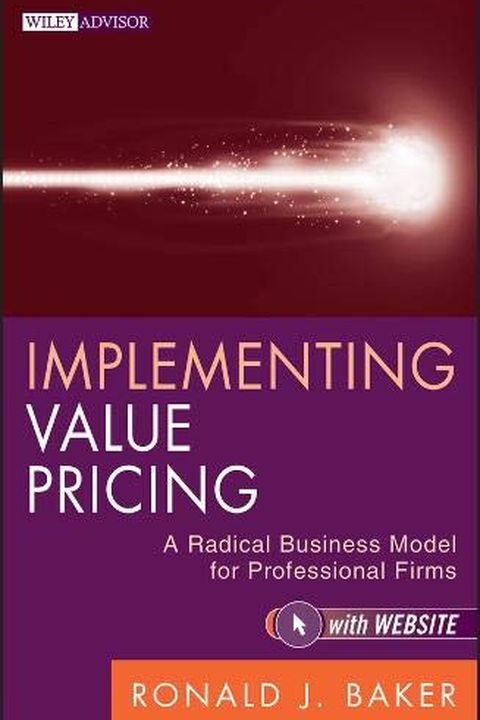 Implementing Value Pricing
A Radical Business Model for Professional Firms
Ronald J. Baker
Praise for "Implementing Value Pricing: A Radical Business Model for Professional Firms""Ron Baker is the most prolific and best writer when it comes to pricing services. This is a must-read for executives and partners in small to large firms. Ron provides the basics, the advanced ideas, the workbooks, the case studies--everything. This is a must-h...
Publish Date
2010-12-27T00:00:00.000Z
2010-12-27T00:00:00.000Z
Recommendations
This is a book I foist on everyone. Way more fun to read than it looks, plus it has personal utility to designers and any other service provider: Thinking about the rational for pricing services is a great place to start.     
–
source