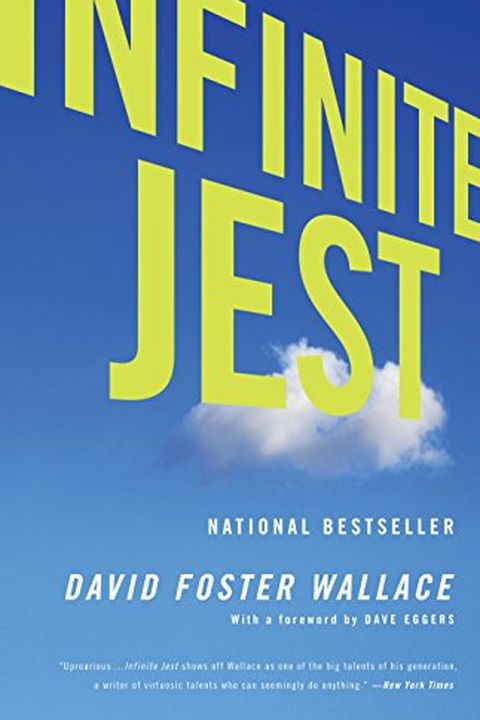 Infinite Jest
David Foster Wallace
Infinite Jest is the name of a movie said to be so entertaining that anyone who watches it loses all desire to do anything but watch. People die happily, viewing it in endless repetition. The novel Infinite Jest is the story of this addictive entertainment, and in particular how it affects a Boston halfway house for recovering addicts and a nearby ...
Publish Date
2006-11-13T00:00:00.000Z
2006-11-13T00:00:00.000Z
First Published in 1996
Recommendations
@AMSchellenberg "End Zone" by DeLillo? Also have recommended "Infinite Jest" and "A Fan's Notes," I think.     
–
source
@mayersteach Good book! (Took me literally six months to read, but: good book!)     
–
source