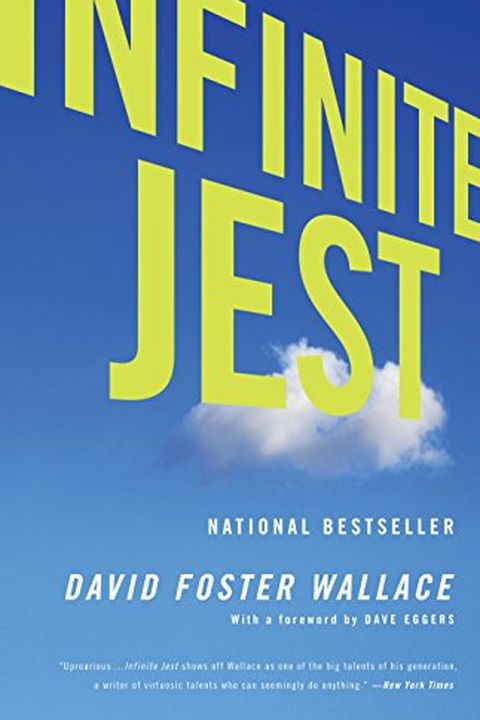 Infinite Jest
David Foster Wallace
An addictive movie called Infinite Jest has taken over the lives of anyone who watches it. The novel follows the effects of the entertainment on a halfway house for recovering addicts and a nearby tennis academy. As various entities compete to obtain the master copy of Infinite Jest, a cast of eccentric characters are caught up in the chaos. The book explores the domination of entertainment in our lives and how it influences human connections. This uniquely American and exuberant exploration of human passion is a must-read for those looking for a novel that pushes the boundaries of fiction.
Publish Date
2005-01-01T00:00:00.000Z
2005-01-01T00:00:00.000Z
First Published in 1996
Recommendations
@AMSchellenberg "End Zone" by DeLillo? Also have recommended "Infinite Jest" and "A Fan's Notes," I think.     
–
source
@mayersteach Good book! (Took me literally six months to read, but: good book!)     
–
source