Sort by
Latest Recommendations First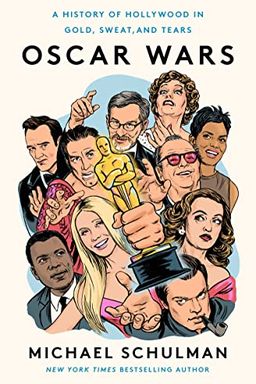 Oscar Wars
A History of Hollywood in Gold, Sweat, and Tears
Anyway, if you're interested in the history of the Oscars—its origins, the snubs, the nearly psychotic campaigning ushered in by Harvey Weinstein, etc.—you should pick up Michael's book. It's pretty compulsively readable if you're into all this stuff.     
–
source
His book is really interesting, I recommend checking it out. And, as a bonus, it has an intro by the legendary Elaine May, with whom he has worked for decades now.     
–
source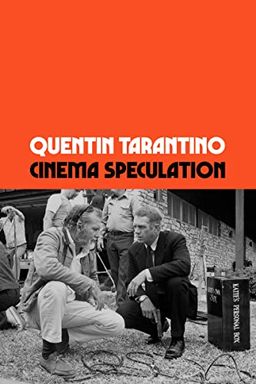 Cinema Speculation is an intellectually rigorous and insightful book focused on key American films from the 1970s. Written by the celebrated filmmaker Quentin Tarantino, the book is a unique and creative exploration of cinema that is both entertaining and informative. Organized around movies that Tarantino saw as a young moviegoer, Cinema Speculation combines film criticism, theory and personal history in a delightful and infectious way.
I kind of loved this book because reading it you hear Tarantino on every page. You read it in the rhythm of his speech.     
–
source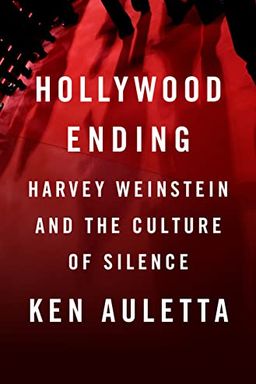 Explore the dark underbelly of Hollywood with an unflinching examination of the life and career of a powerful mogul. Follow the pursuit of answers to uncover the mysteries behind a film career that left a trail of ruined lives in its wake. Hear from iconic film stars, Miramax employees and board members, old friends and family, and even the person who knew him best. Discover how this predator was able to operate with impunity for so many years, and understand the power that allowed it all to happen. This is not just a story about Harvey Weinstein, it is a shocking true story about Hollywood and power.
I also really cannot recommend Mr. Auletta's book enough. It's great, a searing look at the reasons Weinstein was able to get away with being a monster for so long.     
–
source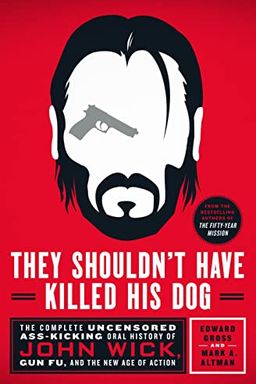 Get ready for an adrenaline-fueled ride through the action movie genre with They Shouldn't Have Killed His Dog. This complete oral history of John Wick, Gun-Fu and The New Age of Action takes you behind the scenes of the iconic franchise, exploring the classics that inspired it and the films it inspired. With exclusive interviews with everyone from the cast to the critics, this book breaks down key action sequences and examines the enduring appeal of the action movie. Whether you're a die-hard follower of John Wick or simply a fan of heart-pounding action, this book is a must-read.
And you should definitely pick up Mark and Ed's book, which is really quite good. More than an oral history of JOHN WICK, it's a crash course on ... well, the entirety of action cinema. The whole history of it.     
–
source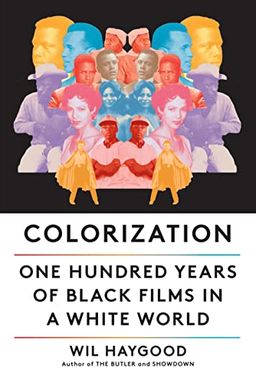 Colorization
One Hundred Years of Black Films in a White World
Discover the rich history of Black cinema with this groundbreaking book. From the early days of Hollywood's glorification of the Ku Klux Klan to the rise of Black Panther, this book explores 100 years of Black movies and the civil rights struggles they represented. Author Wil Haygood takes us behind the scenes and on screen to open our eyes to changing social realities and the effects they had on cinema. With appearances from influential figures like Sidney Poitier and Spike Lee, this book is an important, timely read that sheds light on modern American racism.
This was a really interesting episode and I can't recommending Wil Haygood's book enough:     
–
source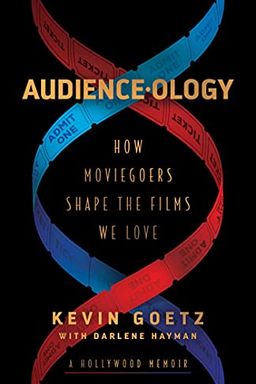 Explore the secretive process of audience testing in Hollywood through real-life stories from famous filmmakers, studio heads, and stars. Discover the place where directors are reduced to tears and multi-millionaire actors to fits of rage, where dreams are made and fortunes are lost. This book chronicles how audiences have shaped America's cinematic masterpieces and turned blunders into classics. Each chapter explains an aspect of the test-screening process through behind-the-scenes stories and offers first-hand accounts from Hollywood luminaries who brought us films like La La Land, Titanic, and Forrest Gump. With humor, drama, and surprise, this book offers a new look at movie history.
It's a pretty interesting book and a very quick read, just 200 pages or so. Strongly recommended if you want a glimpse into the part of the business where audiences and executives collide.     
–
source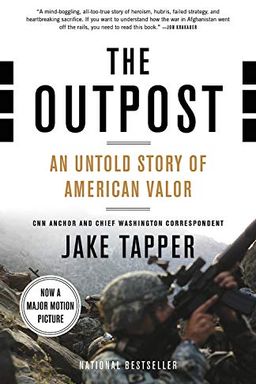 This gripping non-fiction book recounts the harrowing events of one of the deadliest battles in America's war in Afghanistan. In The Outpost, we follow the soldiers stationed at Combat Outpost Keating, just 14 miles from the Pakistani border, as they face a brutal attack by nearly 400 Taliban fighters. Author Jake Tapper introduces us to the unforgettable soldiers and their families, and sheds light on a conflict that has remained distant to most Americans. A powerful and highly acclaimed book that makes the war real and American courage manifest.
And it was also a good excuse to revisit Jake's book, which is by turns heartbreaking and mildly infuriating. If you haven't read it, you really should.     
–
source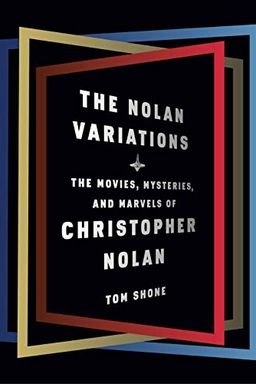 An intimate portrayal of one of the most commercially successful and profound directors, Christopher Nolan. This book offers an unprecedented view into his mind, exploring his influences, vision, childhood and movies. Structured by themes and motifs, it delves into Nolan's latest blockbuster, Tenet, as well as his past films. Filled with never-seen-before photographs and storyboards, this book is perfect for anyone interested in Nolan or the film industry. It's intelligent, lively and a must-read for film lovers.
@Tom_Shone If you haven't read Tom's book, I strongly recommend it. It's a combination of reportage and criticism, the backbone of which is a series of interviews with Nolan himself. And it looks GREAT, with tons of full-color pics. A must-read for Nolan fans.     
–
source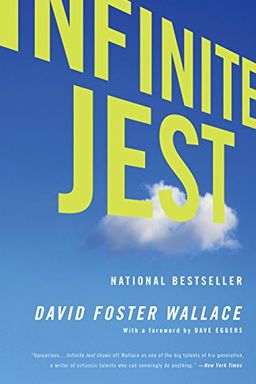 An addictive movie called Infinite Jest has taken over the lives of anyone who watches it. The novel follows the effects of the entertainment on a halfway house for recovering addicts and a nearby tennis academy. As various entities compete to obtain the master copy of Infinite Jest, a cast of eccentric characters are caught up in the chaos. The book explores the domination of entertainment in our lives and how it influences human connections. This uniquely American and exuberant exploration of human passion is a must-read for those looking for a novel that pushes the boundaries of fiction.
@mayersteach Good book! (Took me literally six months to read, but: good book!)     
–
source
Best. Movie. Year. Ever. by Brian Raftery