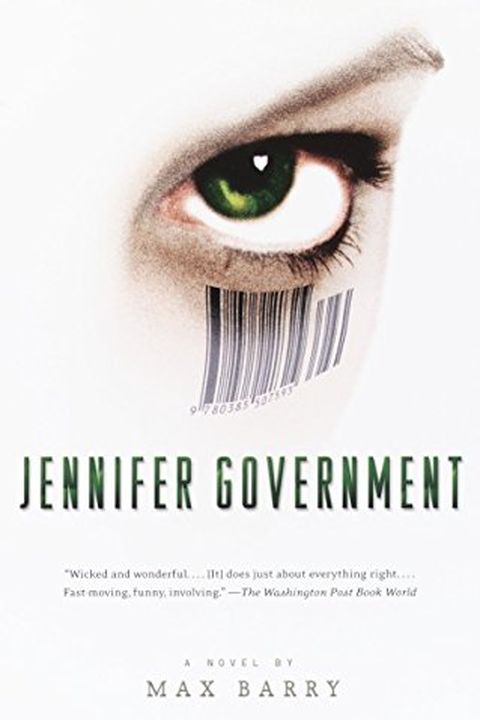 Jennifer Government
Max Barry
Taxation has been abolished, the government has been privatized, and employees take the surname of the company they work for. It's a brave new corporate world, but you don't want to be caught without a platinum credit card--as lowly Merchandising Officer Hack Nike is about to find out. Trapped into building street cred for a new line of $2500 sneak...
Publish Date
2004-01-06T00:00:00.000Z
2004-01-06T00:00:00.000Z
First Published in 2002
Recommendations
A few years ago, @DianaKander introduced me to "Jennifer Government" and it instantly became one of my favorite books. This post by the author, @MaxBarry, is pretty great.     
–
source