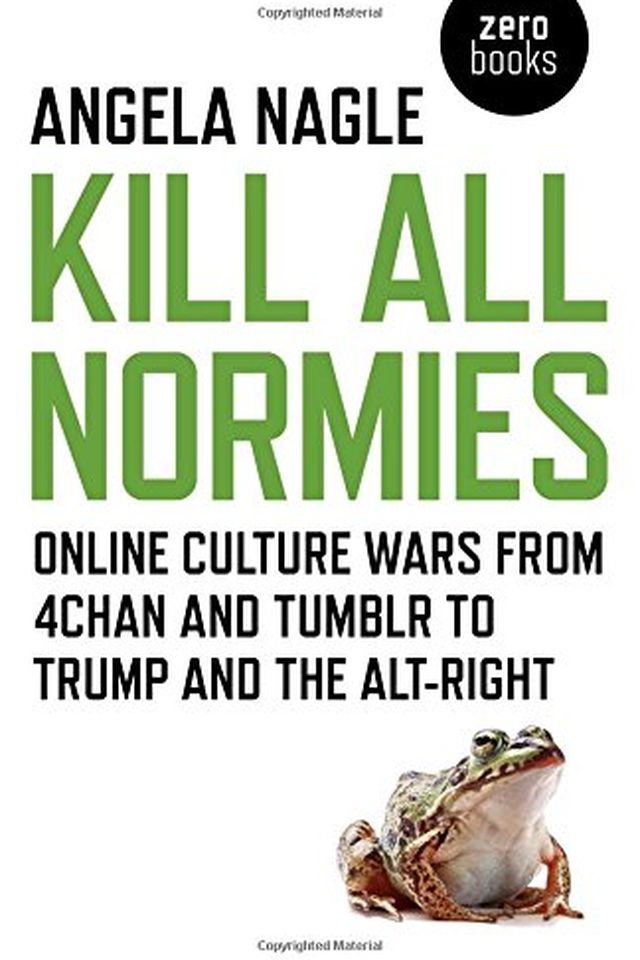 Kill All Normies
Angela Nagle
"Kill All Normies" dives into the battle of internet culture wars, where alt right and feminist movements clash in cyber space. The author analyses the revival of 90s culture wars and explores the cultural genealogies and past parallels of these styles and subcultures. Drawing from transgressive styles of 60s libertinism and conservative movements, "Kill All Normies" is an engaging read that makes the case for rejecting the perpetual cultural cycle.
Publish Date
2017-06-30T00:00:00.000Z
2017-06-30T00:00:00.000Z
Recommendations
Very excited by this writer and this book on where we are RIGHT NOW in this mad cultural moment. #angelanagle     
–
source
@brchastain It's still a great book!     
–
source
6. Kill All Normies by Angela Nagle. After emerging from my King phase I read this excellent short book on the emergence of the online far right and it's links to the success of Trump and other populists. Captures the anarchic nihilism of the movement very well.     
–
source