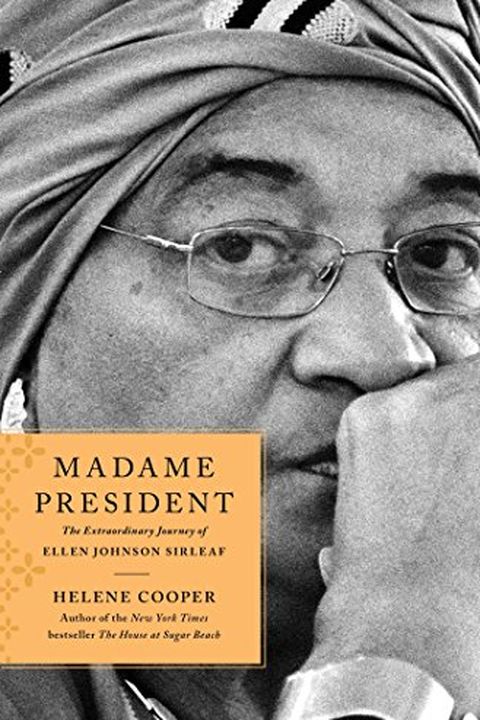 Madame President
The Extraordinary Journey of Ellen Johnson Sirleaf
Helene Cooper
"Madame President" tells the inspiring story of Ellen Johnson Sirleaf, the first female democratically elected president in African history. From an ordinary mother to an international banking executive, Sirleaf's path to leadership is filled with highs and lows. Pulitzer Prize-winning author Helene Cooper intertwines the personal journey of Sirleaf with the coming of age of Liberian women. This biography is a riveting account of triumph over adversity, and a tribute to the universal lessons we can learn from this "Oracle" of African women.
Publish Date
2017-03-07T00:00:00.000Z
2017-03-07T00:00:00.000Z
Recommendations
@cblatts @poverty_action - Factfulness by @HansRosling - Things Fall Apart by Chinua Achebe - Cry the Beloved Country by Alan Paton - Madam President by @helenecooper - Born a Crime by @Trevornoah All of these have excellent audio books, too.     
–
source