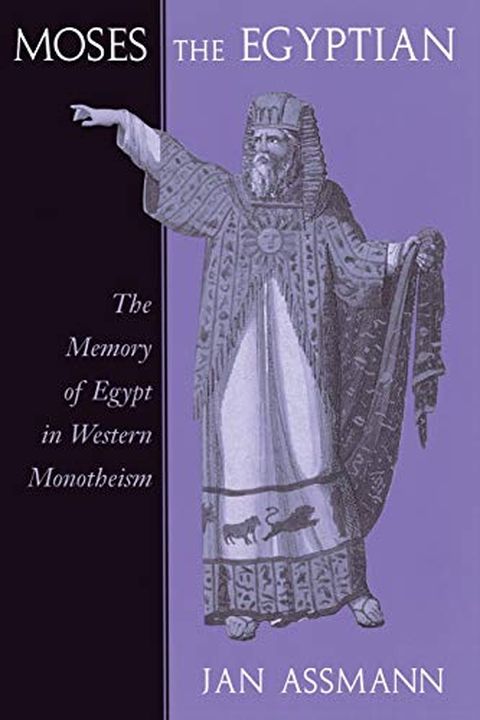 Moses the Egyptian
The Memory of Egypt in Western Monotheism
Jan Assmann
Standing at the very foundation of monotheism, and so of Western culture, Moses is a figure not of history, but of memory. As such, he is the quintessential subject for the innovative historiography Jan Assmann both defines and practices in this work, the study of historical memory--a study, in this case, of the ways in which factual and fictional ...
Publish Date
1998-10-15T00:00:00.000Z
1998-10-15T00:00:00.000Z
First Published in 1997
Recommendations
One of the most thrilling books on Akhenaten I've read is Jan Assman's Moses The Egyptian, in which he relates Tacitus' garbled version of the Exodus myth to buried memories of Akhenaten's heresy. Maybe it will come up when @dcsandbrook & I record this?     
–
source