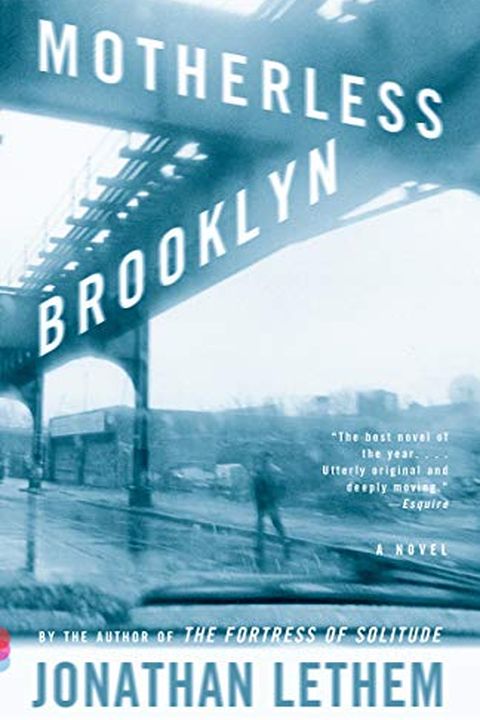 Motherless Brooklyn
Jonathan Lethem
Lionel Essrog is Brooklyns very own self-appointed Human Freakshow, an orphan whose Tourettic impulses drive him to bark, count, and rip apart our language in the most startling and original ways. Together with three veterans of the St. Vincents Home for Boys, he works for small-time mobster Frank Minnas limo service cum detective agency. Life with...
Publish Date
2000-10-24T00:00:00.000Z
2000-10-24T00:00:00.000Z
First Published in 1999
Recommendations
One of my absolute favorites.     
–
source
@MzCSmith A great time Claire! Loved the book. Heard mixed reviews on the film although @TheAndyKatz also a fan     
–
source