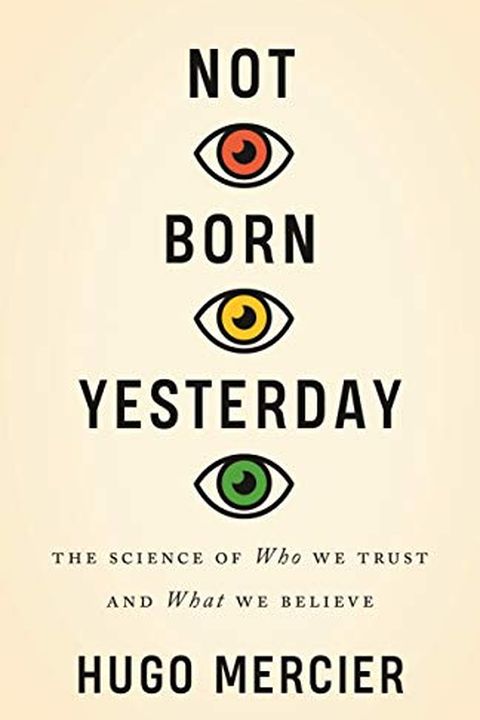 Not Born Yesterday
The Science of Who We Trust and What We Believe
Hugo Mercier
Why people are not as gullible as we thinkNot Born Yesterday explains how we decide who we can trust and what we should believe--and argues that we're pretty good at making these decisions. In this lively and provocative book, Hugo Mercier demonstrates how virtually all attempts at mass persuasion--whether by religious leaders, politicians, or adve...
Publish Date
2020-01-28T00:00:00.000Z
2020-01-28T00:00:00.000Z
Recommendations
I loved this book. Clever, deep, fun to read, and it defends a very interesting claim. I hope psychologists give it the attention it deserves.     
–
source