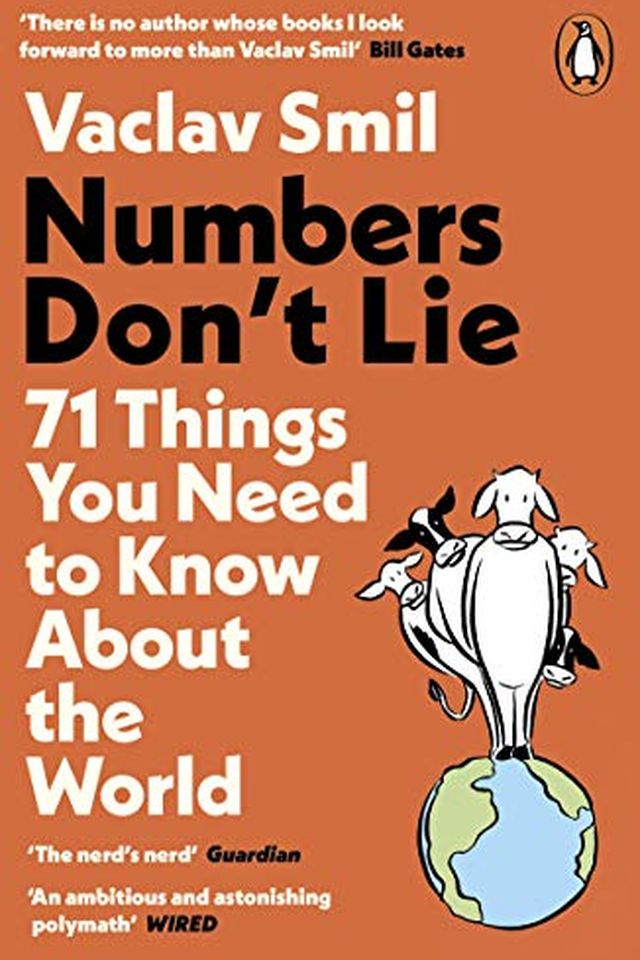 Numbers Don't Lie
71 Things You Need to Know About the World
Vaclav Smil
Explore the world through surprising statistics and illuminating graphs in this accessible and compelling read. In Numbers Don't Lie, Professor Vaclav Smil challenges lazy thinking and makes facts matter. Want to better understand our planet and where it's going? This book should be on every bookshelf! Surpassing his previous works, Smil creates a realistic portrait of the world and its trends that are undeniably valuable to everyone.
Publish Date
2020-10-01T00:00:00.000Z
2020-10-01T00:00:00.000Z
Recommendations
The French drank an impressive amount of wine in 1926, but their consumption is now a third of what it was back then. Why? I love how this book forces you to think about the story behind a seemingly niche statistic.     
–
source