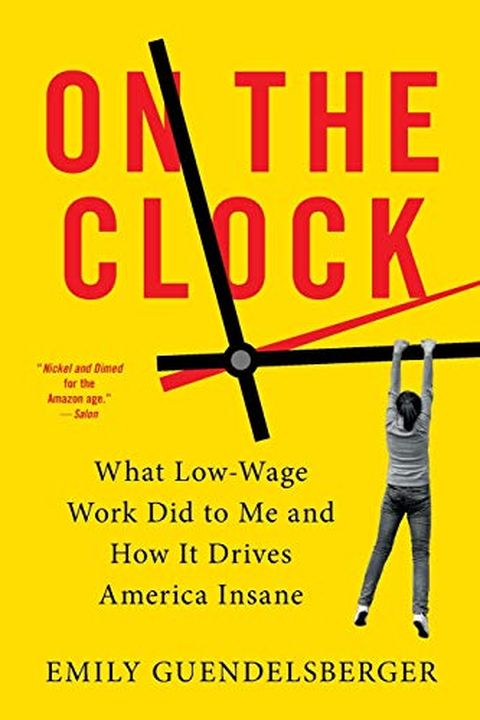 On the Clock
Emily Guendelsberger
"Nickel and Dimed for the Amazon age," (Salon) the bitingly funny, eye-opening story of finding work in the automated and time-starved world of hourly low-wage laborAfter the local newspaper where she worked as a reporter closed, Emily Guendelsberger took a pre-Christmas job at an Amazon fulfillment center outside Louisville, Kentucky. There, the v...
Publish Date
2020-07-14T00:00:00.000Z
2020-07-14T00:00:00.000Z
First Published in 2019
Recommendations
@GalenBrown18 if you're asking in good faith, here's a book that will help explian the larger issue -- if every place is essentially the same working conditions, the answer to your question is essentially "yes"     
–
source