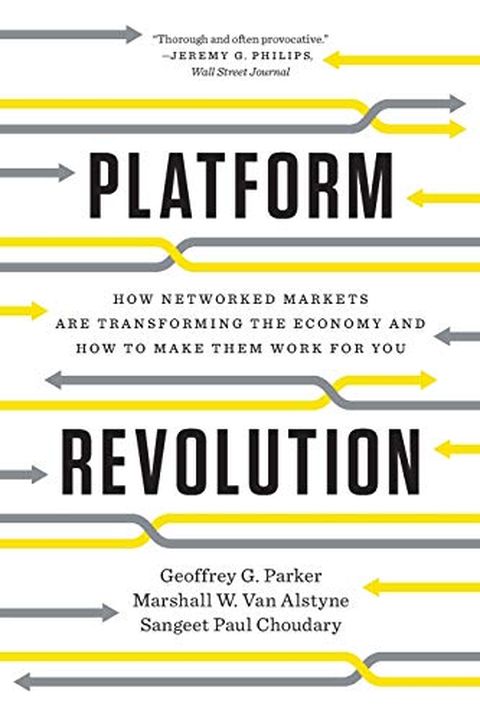 Platform Revolution
How Networked Markets Are Transforming the Economy and How to Make Them Work for You
Geoffrey G. Parker
Uber. Airbnb. Amazon. Apple. PayPal. All of these companies disrupted their markets when they launched. Today they are industry leaders. What's the secret to their success?These cutting-edge businesses are built on platforms: two-sided markets that are revolutionizing the way we do business. Written by three of the most sought-after experts on plat...
Publish Date
2017-08-29T00:00:00.000Z
2017-08-29T00:00:00.000Z
Recommendations
Top 5 benefits of industrial #IoT platforms: by @OpenText ——————— #IIoT #IoTPL #Industry40 #BigData #StreamingAnalytics #EdgeAnalytics #DataScience #AI #MachineLearning ———— ++Must see this book "The #Platform Revolution":     
–
source
If you have an interest in transforming your business or looking into a strategic policy decisions around the rise of platform businesses, like me, then you need this fantastic book authored by some of the highest level observers of the platform revolution. I just rounded it up.     
–
source