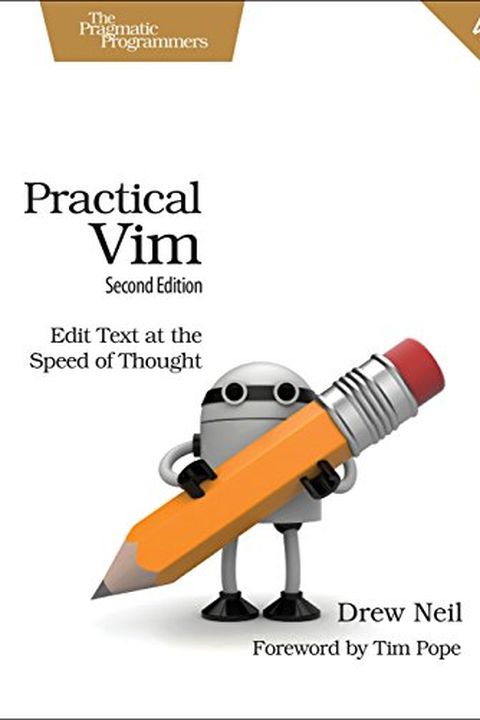 Practical Vim
Edit Text at the Speed of Thought
Drew Neil
Vim is a fast and efficient text editor that will make you a faster and more efficient developer. It's available on almost every OS--if you master the techniques in this book, you'll never need another text editor. Practical Vim shows you 120 vim recipes so you can quickly learn the editor's core functionality and tackle your trickiest editing and ...
Publish Date
2015-11-06T00:00:00.000Z
2015-11-06T00:00:00.000Z
First Published in 2012
Recommendations
@Andrew___Morris @jkamdjou Oh yes, that's my favorite Vim book. I also have the latest as well. I also like @jovica's stuff on it. And lately I've been watching a lot of Vim presentations on YouTube. But yeah, Drew Neil is great. Plus his Vimcasts in his Scottish accent are excellent.     
–
source