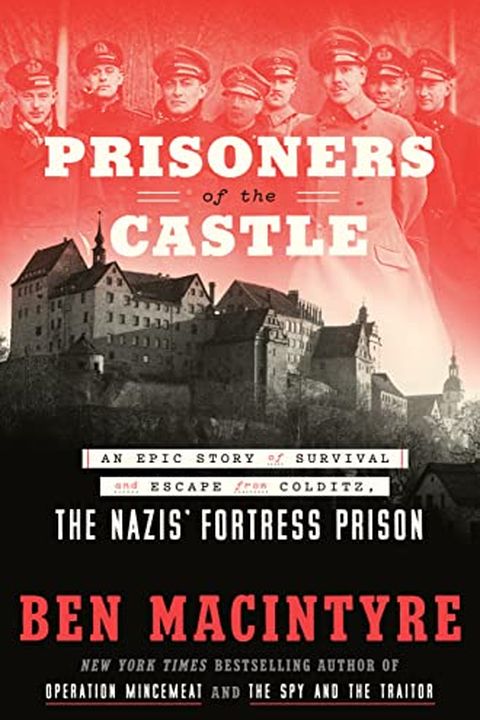 Prisoners of the Castle
An Epic Story of Survival and Escape from Colditz, the Nazis' Fortress Prison
Ben Macintyre
Discover the incredible true story of Colditz, one of history's most notorious prisons, and the daring POWs who risked everything to escape. From renowned author Ben Macintyre comes a gripping and captivating narrative full of heroism, betrayal, and ingenious escape attempts that have become legend. But this isn't just a story of escape, it's also a society in miniature full of secrets, alliances, and the full range of human emotions. Macintyre introduces readers to a cast of remarkable characters, from well-known figures like the indomitable Pat Reid to lesser-known heroes like Indian doctor Birendranath Mazumdar, who staged a daring hunger strike and eventual escape. Experience the war's arc from within Colditz's stone walls, where the stakes became higher as Hitler's war machine faltered, and these prisoners of the castle waged a relentless battle to claim their freedom.
Publish Date
2022-09-13T00:00:00.000Z
2022-09-13T00:00:00.000Z
Recommendations
@Mantzarlis Did I recommend Tomorrow and Tomorrow and Tomorrow (h/t @johngreen). Nonfiction: Must tout my dean's excellent book: The Prophet of the Andes by @gmochkofsky. Also Ben Macintyre's Prisoners of the Castle is very good. Plus @JMchangama's very good Free Speech.     
–
source