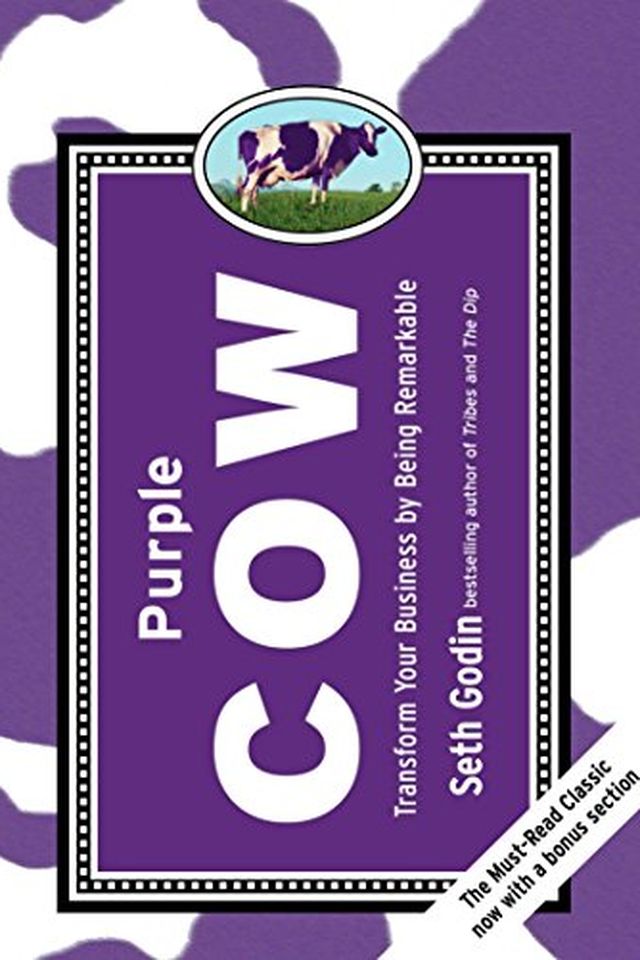 Purple Cow
Transform Your Business by Being Remarkable
Seth Godin
Discover the key to success in marketing with the concept of the Purple Cow. In this book, Seth Godin highlights the importance of being remarkable and standing out in a sea of boring, mundane products and services. He uses real-life examples from companies like Apple and KrispyKreme to show how a Purple Cow can lead to spectacular growth and leave competitors in the dust. Godin urges readers to incorporate this concept into everything they do to create truly memorable products worth marketing.
Publish Date
2003-05-12T00:00:00.000Z
2003-05-12T00:00:00.000Z
Recommendations
Only the unique get remembered.     
–
source
@jonziskind @tferriss @ThisIsSethsBlog Thanks Jon. It's such a great book. Personal ambition to meet Seth and ask him if we can turn the purple pink for another rendition 😉     
–
source