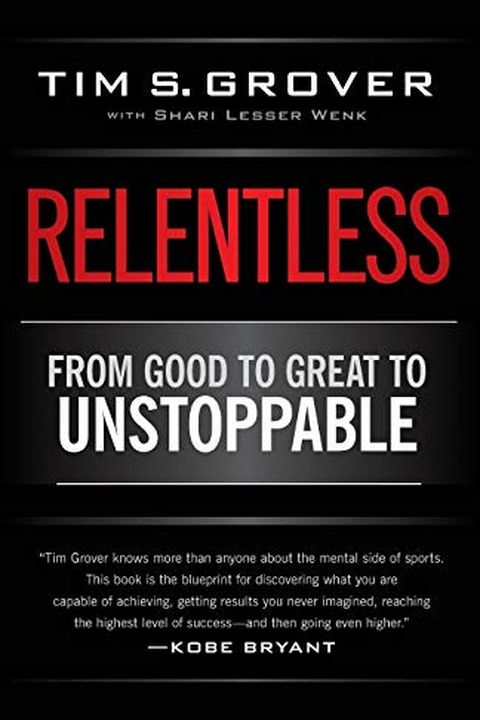 Relentless
From Good to Great to Unstoppable
Tim S. Grover
Legendary trainer Tim Grover has worked with some of the greatest athletes of all time, like Michael Jordan, Kobe Bryant, and Dwyane Wade, helping them achieve greatness. And now, in his book Relentless, he's sharing the secrets to success. Grover believes that to be unstoppable, you need to keep going when others give up, thrive under pressure, and never let your emotions make you weak. From trusting your instincts to finding your opponent's weakness, Relentless provides actionable advice for achieving your goals. With previously untold stories and unparalleled insight into the minds of the most successful athletes, this book shows that even the best can get better.
Publish Date
2014-03-11T00:00:00.000Z
2014-03-11T00:00:00.000Z
First Published in 2013
Recommendations
Never forget my FR year at Carolina, @CoachFedora handed me the book "Relentless" by Tim Grover. Inside look on the mindset that drove Dwade, MJ, KOBE. Gave me an idea of what it was going to take to live my dream. Relentless became my favorite word. My passion. My everything.     
–
source
Finally starting this book!! 📚     
–
source