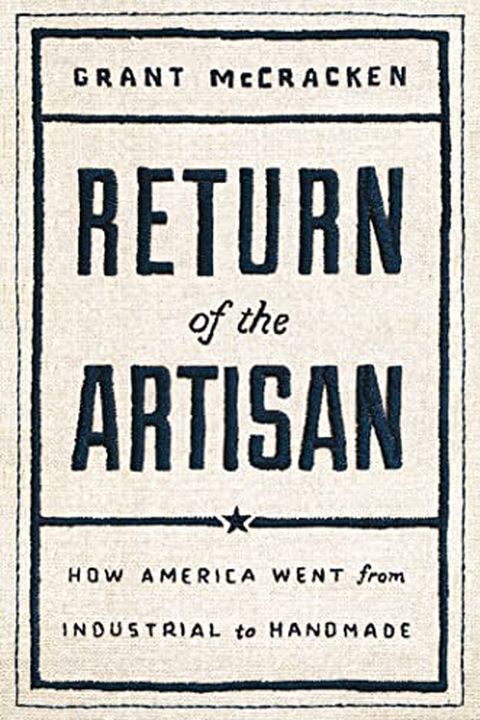 Return of the Artisan
How America Went from Industrial to Handmade
Grant McCracken
"Return of the Artisan" explores the evolution of the artisanal movement from the fringes of the 1970s to the recent spike of domesticity caused by COVID-19. Discover what it means for the future of work and American culture as millions of Americans turn to home-cooking, gardening, and DIY crafting. This book includes interviews with artisanal businesses across America, exploring their business models, motivations, and how you can join them by turning your own hobby or passion into your work. Join the latest artisanal revolution with "Return of the Artisan".
Publish Date
2022-07-12T00:00:00.000Z
2022-07-12T00:00:00.000Z
Recommendations
Return of the Artisan, by @Grant27, is one of the most enjoyable and important books I've read in forever. Charts the recent past and likely future of lifestyle, commerce, and capitalism with deep debts to @stewartbrand, @AliceWaters, and others.     
–
source