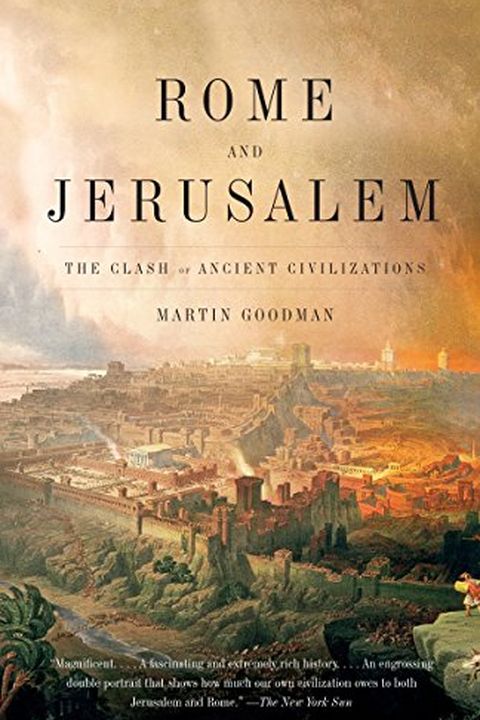 Rome and Jerusalem
The Clash of Ancient Civilizations
Martin Goodman
Explore the epic clash between Rome and Jerusalem, which ultimately led to the destruction of Jerusalem. Martin Goodman's meticulous research delves into the incompatibility of cultural and religious beliefs that fueled this ancient conflict. Discover how Rome's brutal policies against the Jews, coupled with Christianity's growing hostility towards them, shaped the course of history. Gain unprecedented insight into the collision of two powerful civilizations, and uncover the lasting impact of their struggle in the modern world.
Publish Date
2007-10-23T00:00:00.000Z
2007-10-23T00:00:00.000Z
Recommendations
My two favorite cities have a storied and contentious history, richly documented in this terrific study. Sparks fly and, meanwhile, Christianity sweeps in and transforms the world in a few short hundred years. Fascinating.     
–
source
A brilliant book, and I'm loving it!     
–
source