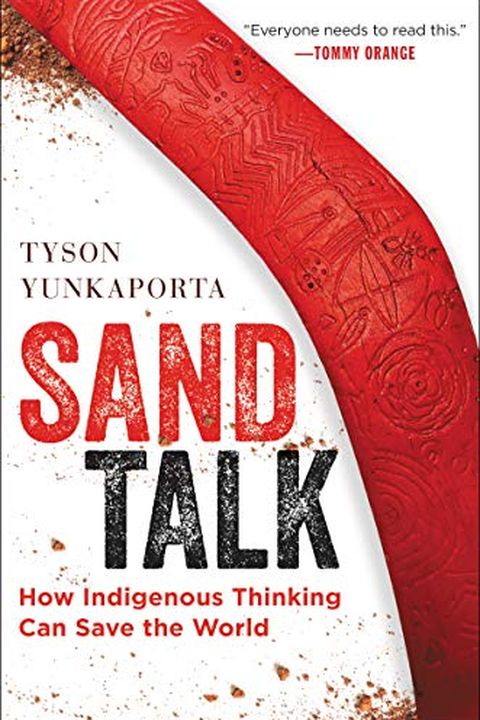 Sand Talk
How Indigenous Thinking Can Save the World
Tyson Yunkaporta
Indigenous author Tyson Yunkaporta presents a paradigm-shifting book that offers a unique perspective on global systems tied to the natural and spiritual world. Sand Talk covers historical and cultural issues, education, money, power, and sustainability, providing answers on how to do things differently. Yunkaporta uses symbols and diagrams to convey knowledge, providing a new model for everyday life. Sand Talk presents a different way of thinking, one that is spiritually and physically tied to the earth around us, and how it can save our world.
Publish Date
2020-05-12T00:00:00.000Z
2020-05-12T00:00:00.000Z
First Published in 2019
Recommendations
Of all the books I've read in the past year or so, Sand Talk by Tyson Yunkaporta is one of my favorites. It's about indigenous knowledge systems.     
–
source
Sand Talk is one of the best books of the past couple of years.     
–
source