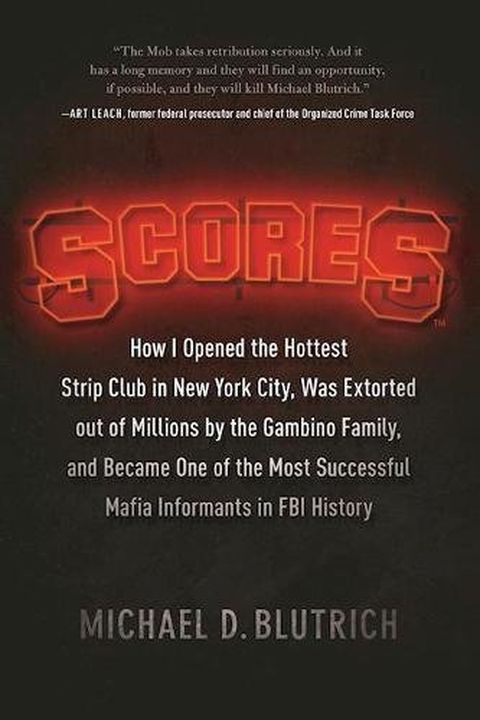 Scores
How I Opened the Hottest Strip Club in New York City, Was Extorted out of Millions by the Gambino Family, and Became One of the Most Successful Mafia Informants in FBI History
Michael D. Blutrich
A lawyer becomes the owner of New York's hottest strip club and finds himself caught up in the mafia's demands for a cut. In Scores, Michael Blutrich takes us on a wild ride through the star-studded 1990s New York, lap dances, and witness protection program in this hilarious and fascinating memoir. Blutrich recounts in detail how his beloved club became a hub for the mafia and how he found himself caught up in an FBI investigation as an undercover spy. Amidst the loss of almost everything, he never lost his sense of humor or his nerve. This book is a funny and self-deprecating account of triumph and betrayal.
Publish Date
2017-01-31T00:00:00.000Z
2017-01-31T00:00:00.000Z
Recommendations
just finished book by MichaelBlutrich about #Scores, the mob, and how he became an #fbi informant. crazy story!     
–
source