Sort by
Latest Recommendations First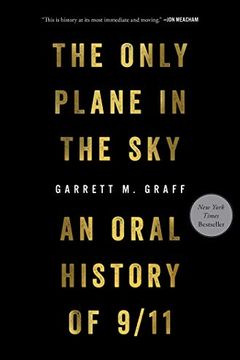 The Only Plane in the Sky is an oral history of September 11, 2001, told through interviews with nearly 500 Americans who were on the front lines of the tragedy. Author Garrett Graff paints a vivid portrait of the day as it was experienced by flight attendants, pilots, first responders, government officials, witnesses, survivors, and loved ones. This powerful tribute to the courage of everyday Americans is an essential addition to the literature of 9/11, exploring the human drama of an event that changed history and all of our lives.
This new book by Garrett Graff is stunning. The Only Plane In The Sky is a gripping, heartbreaking and inspiring oral history of 9/11. In order to NeverForget, we must also Know And Remember. I highly recommend this book.     
–
source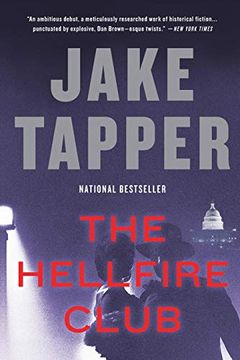 An unlikely Congressman must navigate the treacherous waters of 1950s Washington D.C. in this New York Times bestseller. Charlie Marder and his zoologist wife Margaret find themselves embroiled in a web of secret societies, backroom deals, and a conspiracy that could alter history forever. As Charlie fights for his principles and his life, he discovers a plot that reaches the highest levels of governance in this potent thriller.
if you like political thrillers, @jaketapper's new book is really, really good! Lots of Washington intrigue set in the days of Joe McCarthy... i highly recommend it!     
–
source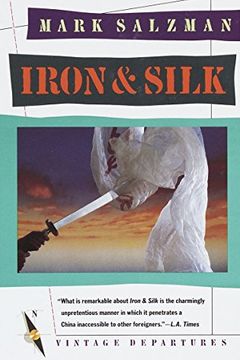 Immerse yourself in the captivating world of post-cultural revolution China through the eyes of a young American English teacher. Follow his journey as he develops a unique master-student relationship with China's top martial arts instructor. Get lost in the beautiful storytelling of Mark Salzman as he brings this incredible experience to life in "Iron and Silk."
I loved that book. If you havent read Iron And Silk you should. I wanted to grow up and be Mark Salzman     
–
source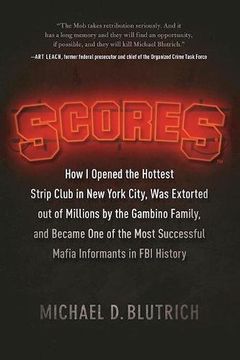 A lawyer becomes the owner of New York's hottest strip club and finds himself caught up in the mafia's demands for a cut. In Scores, Michael Blutrich takes us on a wild ride through the star-studded 1990s New York, lap dances, and witness protection program in this hilarious and fascinating memoir. Blutrich recounts in detail how his beloved club became a hub for the mafia and how he found himself caught up in an FBI investigation as an undercover spy. Amidst the loss of almost everything, he never lost his sense of humor or his nerve. This book is a funny and self-deprecating account of triumph and betrayal.
just finished book by MichaelBlutrich about #Scores, the mob, and how he became an #fbi informant. crazy story!     
–
source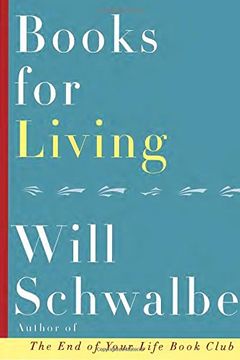 Discover the books that can guide us through our daily lives with an engaging new book about books. In each chapter, the author shares how a particular book has helped shape his life and how it might shape ours. From Melville's Bartleby to The Little Prince, this book celebrates the power of reading and provides heartfelt and inspiring recommendations for anyone who loves books.
really enjoying @WillSch new book #BooksForLiving! It's all about the power, importance, and magic of books. check it out!     
–
source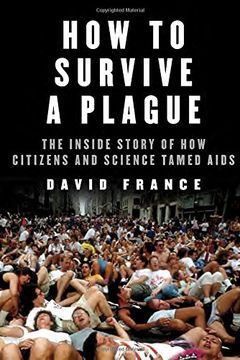 Learn about the gripping history of the fight against the AIDS epidemic in this must-read book. Follow the inspiring grassroots movement of activists, who seized upon scientific research to develop lifesaving drugs that transformed HIV from a mostly fatal infection to a manageable disease. Experience the trials and triumphs of these heroes who fought for their right to live, despite facing shame, hatred, and ignorance from society. With unparalleled access to this community, this powerful and heart-wrenching insider's account is destined to become an essential part of the literature of AIDS.
Just finished amazing new book @ByDavidFrance #HowToSurviveAPlague about heroes who stood up in the early days of hiv/aids. So inspiring!!     
–
source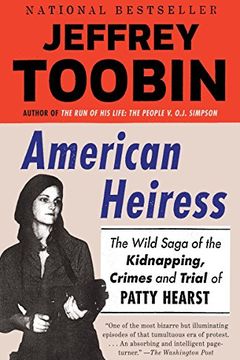 American Heiress
The Wild Saga of the Kidnapping, Crimes and Trial of Patty Hearst
This gripping non-fiction book tells the captivating true story of Patty Hearst, the wealthy college sophomore who was kidnapped in 1974 by self-styled revolutionaries known as the Symbionese Liberation Army. Hearst's abduction and subsequent adoption of the nom de guerre "Tania" made national headlines, and her story only got stranger from there. Author Jeffrey Toobin, a New Yorker staff writer, draws on over a hundred interviews and previously secret documents to examine this bizarre era in American history, which saw an average of 1,500 terrorist bombings each year. The book delves into the toxic mix of sex, politics, and violence that compelled Hearst to allegedly join her captors' crusade, and re-creates her sensational trial which featured dramatic courtroom confrontations and a groundbreaking verdict.
the new book #AmericanHeiress by @JeffreyToobin about the kidnapping and trial of Patty Hearst is fascinating!     
–
source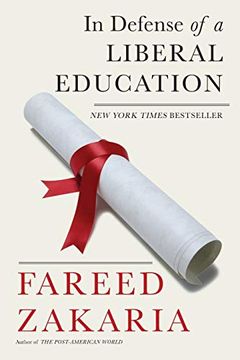 Why getting a liberal arts degree is more important than ever. In a world that's increasingly focused on practical skills and job training, Fareed Zakaria argues that emphasizes creativity and critical thinking is more valuable than ever - and that access to a wide variety of subjects is opening up in unprecedented ways. With the decline of manufacturing jobs and the rapid pace of technological change, the ability to learn and adapt is the key to success - and a liberal education provides exactly that.
Just read @FareedZakaria's smart, new book, In Defense of a Liberal Education. An important look at education today.     
–
source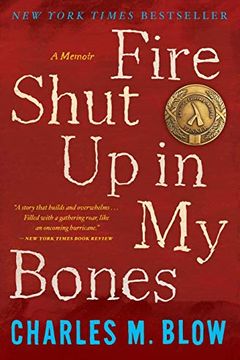 This powerful memoir explores the emotional journey of Charles Blow as he grows up in segregated Louisiana with his fiercely driven mother, navigating difficult family dynamics and memories of childhood sexual abuse. A searing and redemptive tale, Blow's story ultimately leads to his becoming one of America's most respected journalists.
Just finished reading powerful new book by @CharlesMBlow. It's called #FireShutUpInMyBones. So well-written!     
–
source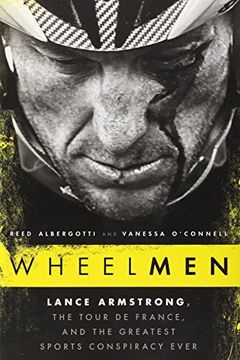 "Wheelmen" unveils the shocking truth about the doping scandal surrounding one of the most legendary athletes in history, Lance Armstrong. Wall Street Journal reporters reveal how Armstrong and his team used money, power, and science to dominate the sport of cycling, while sponsors fought for contracts with him. This gripping book explores the murky world of blood-doping and unravels a conspiracy that scandalized the world. "Wheelmen" won numerous awards, including a Gold Medal for the Axiom Business Book Awards, and offers a riveting look at how enigmatic genius can break loose from the strictures of morality.
Am reading a really good book about Lance Armstrong and doping. It's called #Wheelmen. I recommend it     
–
source
The End of Your Life Book Club by Will Schwalbe
Beautiful Ruins by Jess Walter
Most Talkative by Andy Cohen