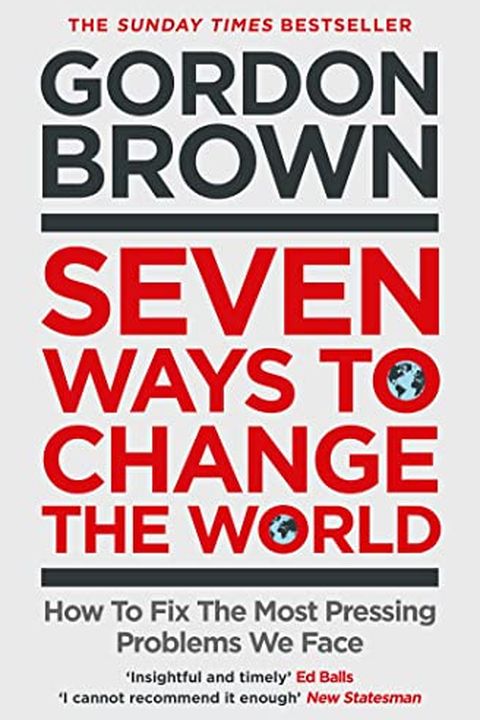 Seven Ways to Change the World
Discover seven major global problems we must address in order to build a better world in the aftermath of Covid-19, according to this superb new book by former UK prime minister Gordon Brown. From global health to climate change, nuclear proliferation, and global tax havens, each problem requires an urgent global solution. But despite the challenges we face, Brown offers an optimistic pathway to regeneration and a new era of global order. A compelling and timely read for policy makers and concerned citizens alike.
Publish Date
2021-06-10T00:00:00.000Z
2021-06-10T00:00:00.000Z
Recommendations
Seven Ways to Change the World is a book fizzing with ideas, energy, integrity. Whatever your politics, Gordon Brown's tireless efforts to change how we think is inspirational.     
–
source