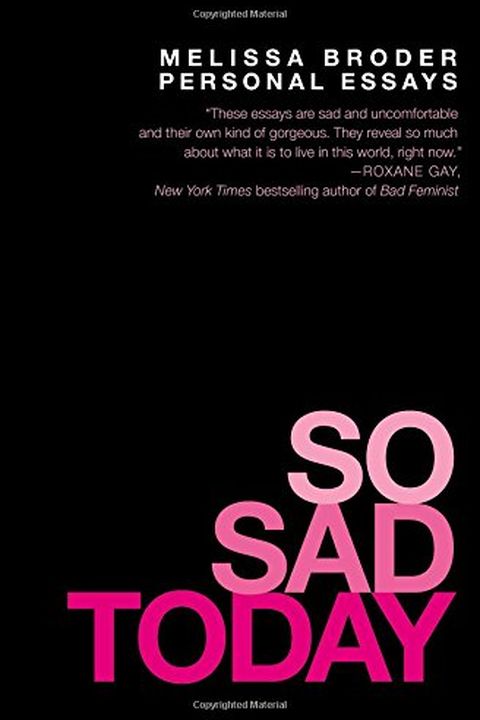 So Sad Today
Personal Essays
Melissa Broder
"So Sad Today" is a thought-provoking book that explores existential themes such as anxiety, love, addiction, and waiting for the universe to text back. Author Melissa Broder's journey delves deeper into the topics she previously explored on her anonymous Twitter handle @sosadtoday. With refreshing honesty and humor, Broder examines questions that most of us are afraid to even acknowledge, aiming to discover what it truly means to be a person in this modern world.
Publish Date
2016-03-15T00:00:00.000Z
2016-03-15T00:00:00.000Z
Recommendations
My favorite book of 2016 was So Sad Today by Melissa Broder.     
–
source