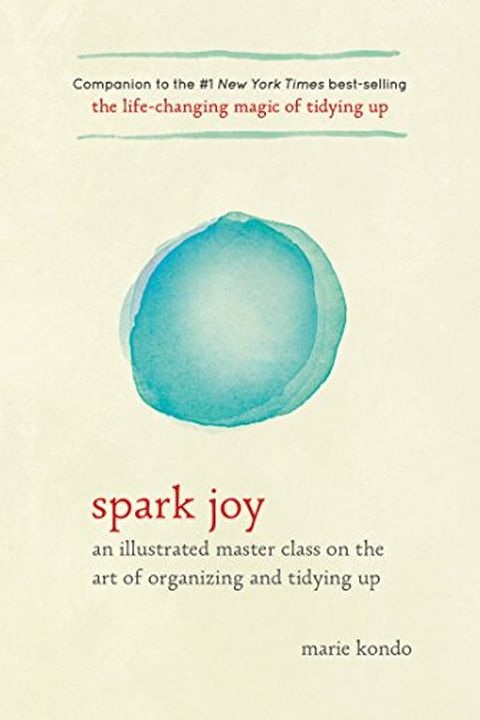 Spark Joy
An Illustrated Master Class on the Art of Organizing and Tidying Up (The Life Changing Magic of Tidying Up)
Marie Kondō
Spark Joy is an in-depth, line illustrated, room-by-room guide to decluttering and organising your home. It covers every room in the house from bedrooms and kitchens to bathrooms and living rooms as well as a wide range of items in different categories, including clothes, photographs, paperwork, books, cutlery, cosmetics, shoes, bags, wallets and v...
Publish Date
2016-01-05T00:00:00.000Z
2016-01-05T00:00:00.000Z
First Published in 2012
Recommendations
@ritawynthomas @MarieKondo Happy Friday Rita. It's a great book... part 2 of Marie's first book. Highly recommend.     
–
source