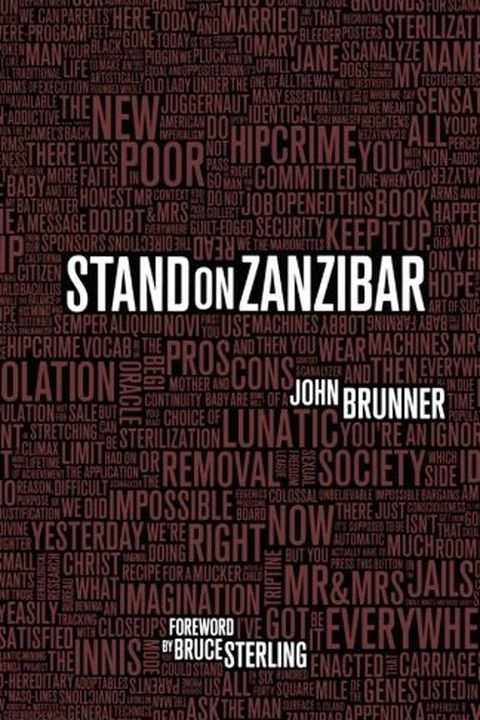 Stand on Zanzibar
The Hugo Award-Winning Novel
John Brunner
"Stand on Zanzibar" is a terrifyingly prescient science fiction novel that follows two men whose lives weave together in a world dominated by all-powerful corporations and god-like mega computers. The story is set in a society that is overpopulated to the point of madness, and is transformed by mass-marketed psychedelic drugs, genetic engineering, and a forthcoming takeover of a country in Africa. Written in a style that echoes John Dos Passos' U.S.A. Trilogy, this powerful novel is a must-read for any science fiction enthusiast.
Publish Date
1999-08-12T00:00:00.000Z
1999-08-12T00:00:00.000Z
First Published in 1968
Recommendations
@johnlindquist Stand on Zanzibar but only because I think everybody should read that book.     
–
source