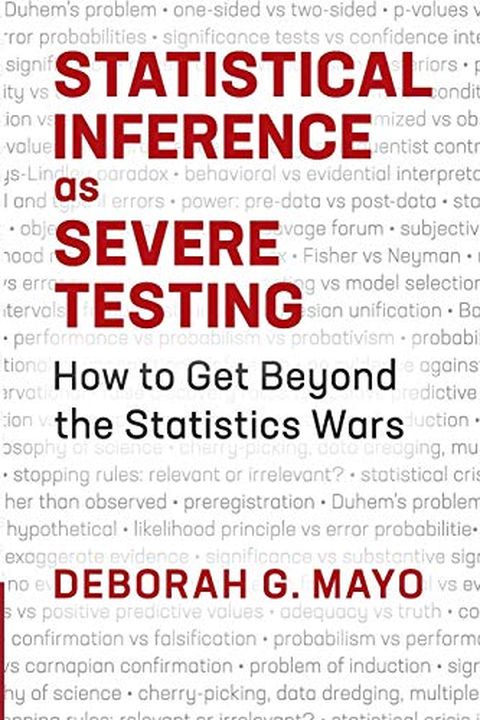 Statistical Inference as Severe Testing
How to Get Beyond the Statistics Wars
Deborah G. Mayo
This book explores the importance of critically appraising proposed reforms in science, especially in light of mounting failures of replication. It delves into disagreements between experts, rejecting two common views surrounding the role of probability in inference. By providing a simple tool for ruling out flaws in inferring a claim, the book challenges many methods advocated by data experts. Through philosophical tools, it examines the history of inductive inference to solve problems about science and pseudoscience, induction, and falsification.
Publish Date
2018-11-22T00:00:00.000Z
2018-11-22T00:00:00.000Z
Recommendations
@seanpmackinnon @quantitudepod Thanks!! Yes, Mayo's book is great - it really gives you a very solid basis to start to make sense of what we are doing in science when we make statistical inferences.     
–
source