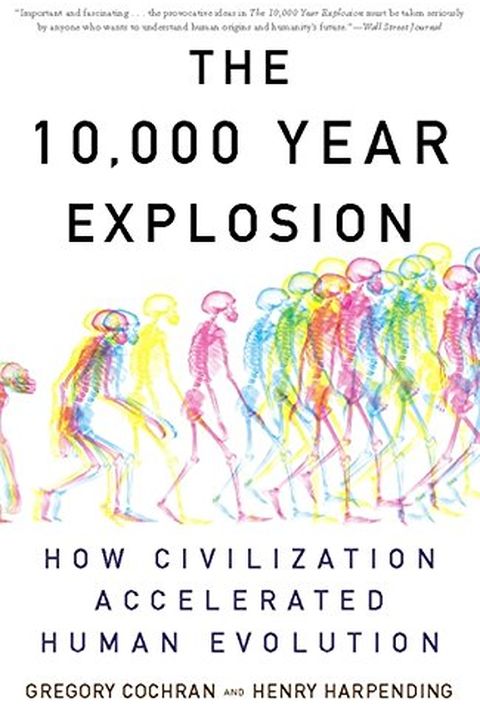 The 10,000 Year Explosion
How Civilization Accelerated Human Evolution
Gregory Cochran
A manifesto for and an example of a new kind of history, a biological history, and not just of the prehistoric era Scientists have long believed that the 'great leap forward' that occurred some 40,000 to 50,000 years ago in Europe marked the end of significant biological evolution in humans. In this stunning account of our evolutionary history, top...
Publish Date
2010-10-19T00:00:00.000Z
2010-10-19T00:00:00.000Z
First Published in 2009
Recommendations
Three crucial books on our origins & our natures:     
–
source
@luke_smith23 Good book. Worth a read.     
–
source