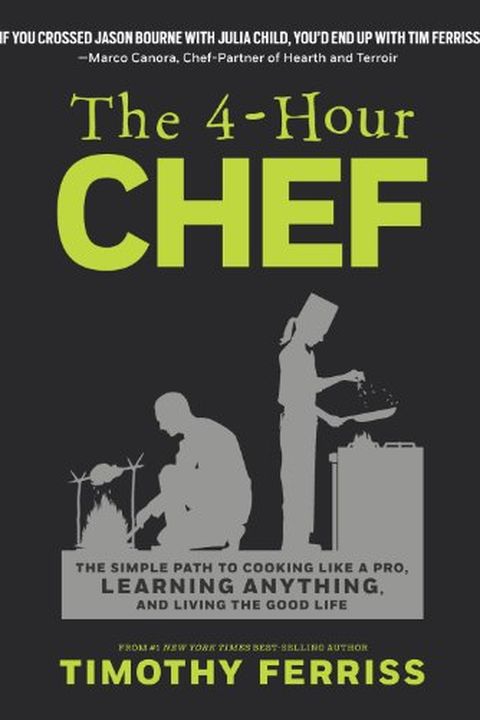 The 4-Hour Chef
The Simple Path to Cooking Like a Pro, Learning Anything, and Living the Good Life
Timothy Ferriss
WHAT IF YOU COULD BECOME WORLD-CLASS IN ANYTHING IN 6 MONTHS OR LESS?The 4-Hour Chef isn't just a cookbook. It's a choose-your-own-adventure guide to the world of rapid learning.#1 New York Times bestselling author (and lifelong non-cook) Tim Ferriss takes you from Manhattan to Okinawa, and from Silicon Valley to Calcutta, unearthing the secrets of...
Publish Date
2012-01-01T00:00:00.000Z
2012-01-01T00:00:00.000Z
Recommendations
@ValidLogic That's one of the best for sure. "The Art of Learning" by Josh Waitzkin is required reading. All of @tferriss 's books are quite good. "4-Hour Chef" most hits this area. For mindset "The Inner Game of Tennis" by Timothy Gallwey and "Mind Gym"by Gary Mack are both excellent.     
–
source