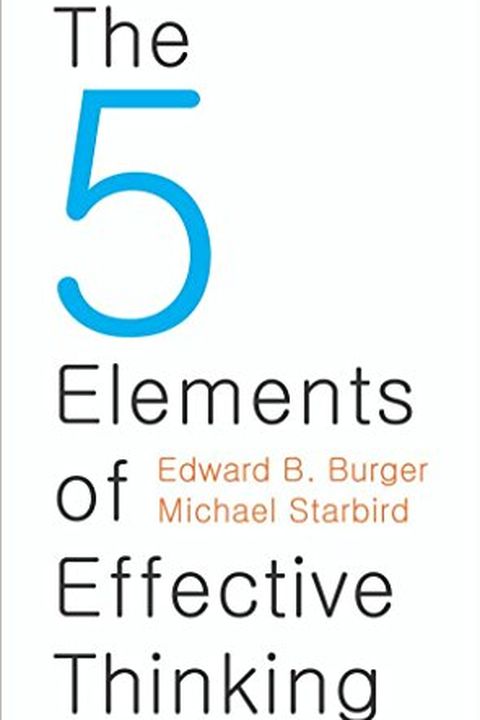 The 5 Elements of Effective Thinking
Edward B. Burger
The coauthors are mathematics professors. Burger teaches at Wiliams College; Starbird at The University of Texas at Austin. Here, they "reveal the hidden powers of deep understanding (earth), failure (fire), questions (air), the flow of ideas (water), and the quintessential element of change that brings all four elements together. By mastering and ...
Publish Date
2012-08-26T00:00:00.000Z
2012-08-26T00:00:00.000Z
Recommendations
Short and brilliant book with tips on being a better thinker. Being persistent, thorough, rooted in fundamentals, creative, and a more active learner. Surprisingly inspiring.     
–
source
@provisionalidea @araghougassian That is quite a long conversation. Plus everyone has different tactics that work from them. The commonality for successfully navigating strategy is seeking truth by willing to entertain ideas you reject at first. This book is pretty helpful.     
–
source