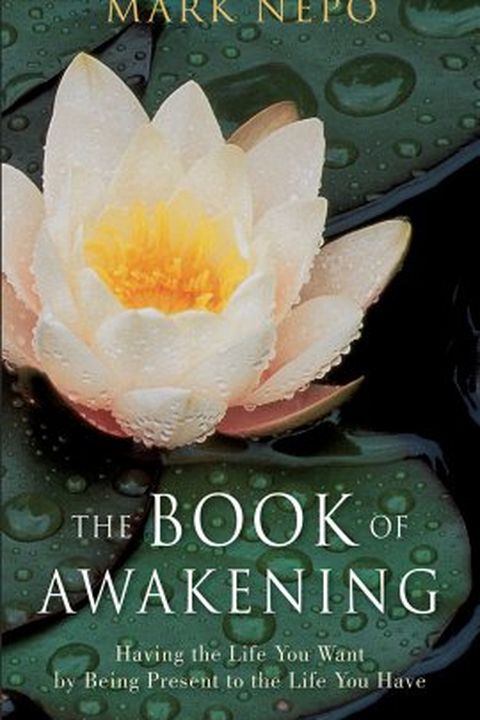 The Book of Awakening
Having the Life You Want by Being Present to the Life You Have (20th Anniversary Edition)
Mark Nepo
A new edition of the #1 NYT's bestseller by Mark Nepo, who has been called "one of the finest spiritual guides of our time" and "a consummate storyteller."Philosopher-poet and cancer survivor Mark Nepo opens a new season of freedom and joy—an escape from deadening, asleep-at-the wheel sameness—that is both profound and clarifying.His spiritual dayb...
Publish Date
2020-01-01T00:00:00.000Z
2020-01-01T00:00:00.000Z
First Published in 1999
Recommendations
One of my all-time Favorite Things! Mark Nepo's collection of reflections is a year's supply of gentle daily wake-up calls. Like most of us, he has thought a lot about the meaning of life, but because he is a poet, a philosopher, and a cancer survivor, his insights are special—and beautifully expressed. A book to be kept on the nightstand at all times.     
–
source