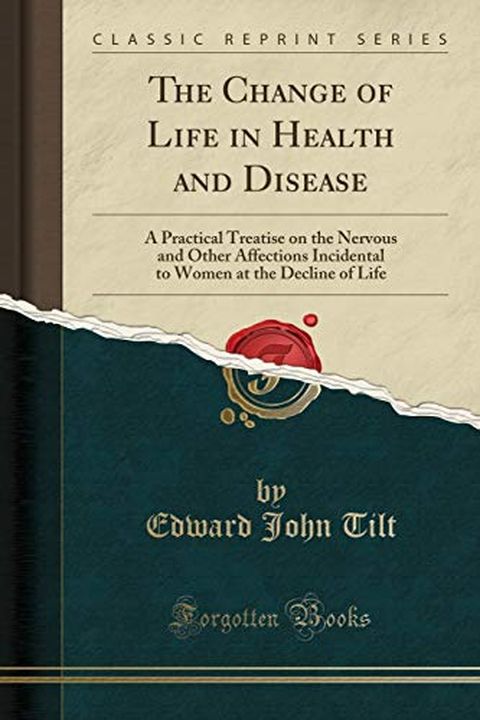 The Change of Life in Health and Disease
A Practical Treatise on the Nervous and Other Affections Incidental to Women at the Decline of Life (Classic Reprint)
Edward John Tilt
Excerpt from The Change of Life in Health and Disease: A Practical Treatise on the Nervous and Other Affections Incidental to Women at the Decline of LifeVariable as the duration of this time is in difl'erent women, it receives a certain degree of precision from the date of the last menstrual flow, which divides the change of life into two periods. W...
Publish Date
2017-05-19T00:00:00.000Z
2017-05-19T00:00:00.000Z
First Published in 2015
Recommendations
@Fortran It's actually a very progressive book!     
–
source