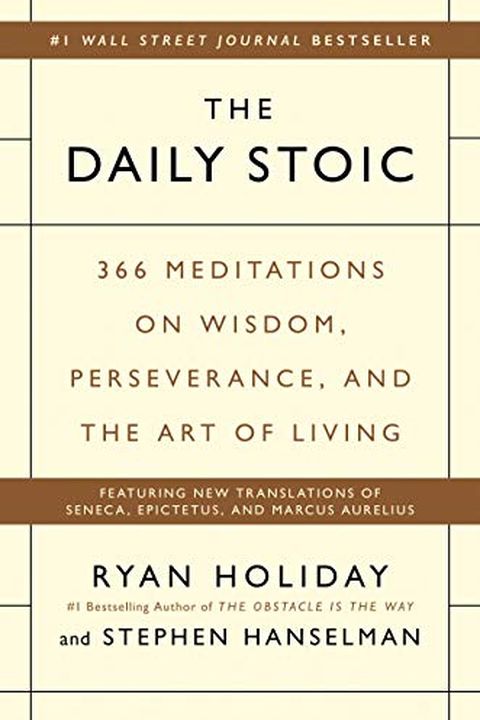 The Daily Stoic
366 Meditations on Wisdom, Perseverance, and the Art of Living
Ryan Holiday
A beautifully packaged, gifty daily devotional of Stoic wisdom, from the author of The Obstacle is the Way. Modern readers praise Stoic philosophy for its unique blend of practicality and wisdom. But it's admittedly hard for the average reader to decipher the Dover Thrift edition of Marcus Aurelius' work. The antiquated, needlessly formal language ...
Publish Date
2016
October 18
Recommendations
Books that helped me through tough times: 1. Resisting Happiness 2. The Daily Stoic 3. My Time With God 4. 14 000 Things To be happy about (read it with a highlighter) 5. [Find a fictional book/ book series you'll love to help your mind escape reality]     
–
source
Q: What are some books that you think the Daily Stoic audience will enjoy and learn from? DHH: I'd start with A Guide to the Good Life, then On the Shortness of Life by Seneca, then Meditations by Marcus Aurelius, then The Daily Stoic.     
–
source
Picked up this "Daily Stoic" book..should be a desk calendar really, read one entry per day but interesting!     
–
source