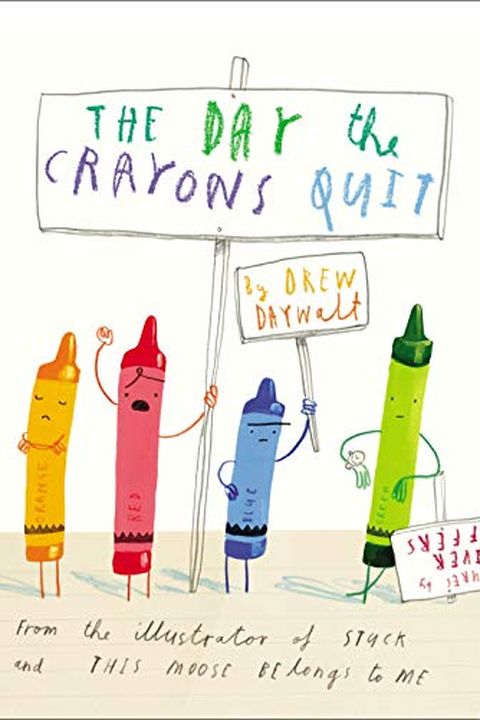 The Day the Crayons Quit
Drew Daywalt
Poor Duncan just wants to color. But when he opens his box of crayons, he finds only letters, all saying the same thing: We quit!Beige is tired of playing second fiddle to Brown. Blue needs a break from coloring all that water, while Pink just wants to be used. Green has no complaints, but Orange and Yellow are no longer speaking to each other. Wha...
Publish Date
2013-06-27T00:00:00.000Z
2013-06-27T00:00:00.000Z
Recommendations
Thank you Oliver Jeffers and Drew Daywalt for this GENIUS book which everyone should buy immediately for their friends with kids because it is brilliant.     
–
source
@TQR317 I have coloring books. That's not what this is. This is a great children's book to help teach and reinforce colors for little ones.     
–
source