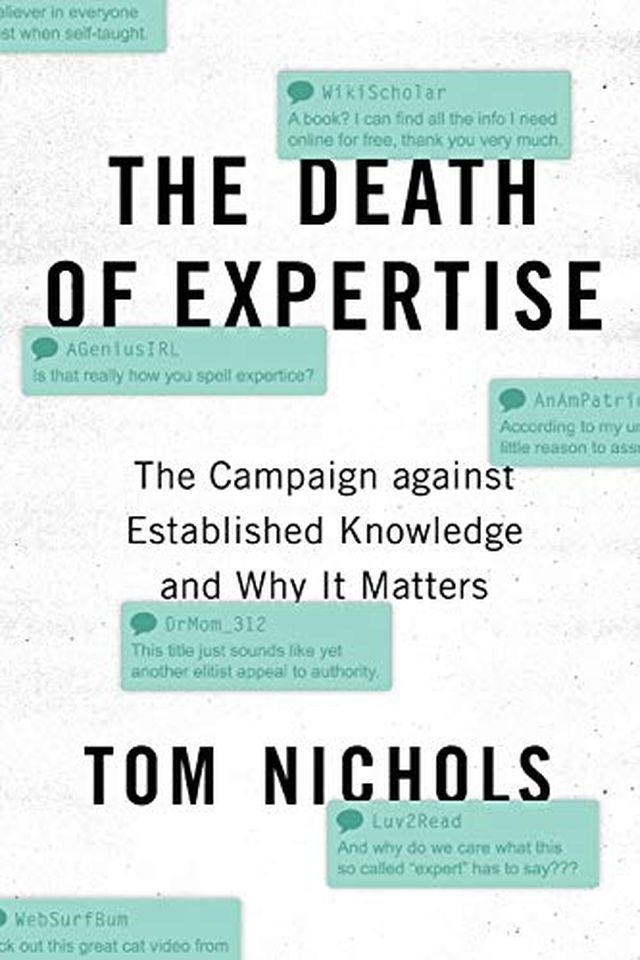 The Death of Expertise
The Campaign against Established Knowledge and Why it Matters
Tom Nichols
In a world where technology and education provide access to endless information, Tom Nichols' The Death of Expertise examines how this has led to a society that values amateur opinions over expert knowledge. This rejection of experts is fueled by the internet, the trend of customer satisfaction in higher education, and the transformation of news into entertainment. The result is a society where everyone thinks they know everything and any claim to the contrary is dismissed as elitist. This book is a warning about the danger of populism and technocracy, and its message is now more important than ever.
Publish Date
2017-04-27T00:00:00.000Z
2017-04-27T00:00:00.000Z
Recommendations
@GerardHarbison Great book by @RadioFreeTom :-)     
–
source
good book-of-the-summer morning an early candidate.... just outstanding @RadioFreeTom @ianbremmer     
–
source
@RadioFreeTom Not a fan of Emotional Rescue but Miss You is crucial Stones. Also, I love The Death of Expertise - the book not the phenomenon.     
–
source