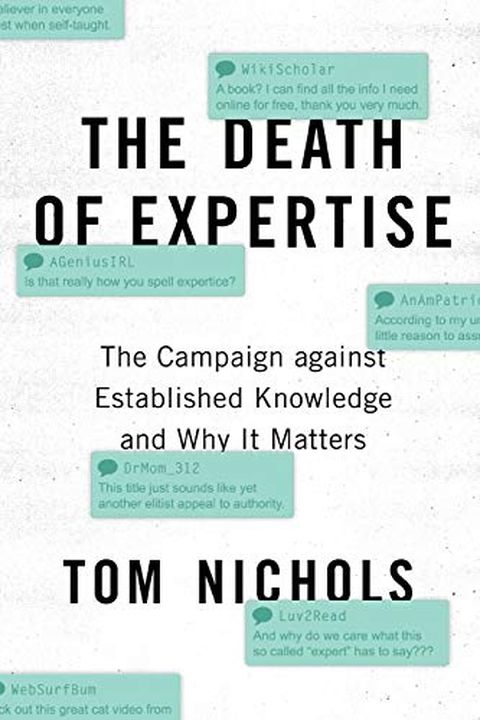 The Death of Expertise
The Campaign against Established Knowledge and Why it Matters
Tom Nichols
Technology and increasing levels of education have exposed people to more information than ever before. These societal gains, however, have also helped fuel a surge in narcissistic and misguided intellectual egalitarianism that has crippled informed debates on any number of issues. Today, everyone knows everything: with only a quick trip through We...
Publish Date
2018-10-01T00:00:00.000Z
2018-10-01T00:00:00.000Z
First Published in 2016
Recommendations
@GerardHarbison Great book by @RadioFreeTom :-)     
–
source
good book-of-the-summer morning an early candidate.... just outstanding @RadioFreeTom @ianbremmer     
–
source
@RadioFreeTom Not a fan of Emotional Rescue but Miss You is crucial Stones. Also, I love The Death of Expertise - the book not the phenomenon.     
–
source