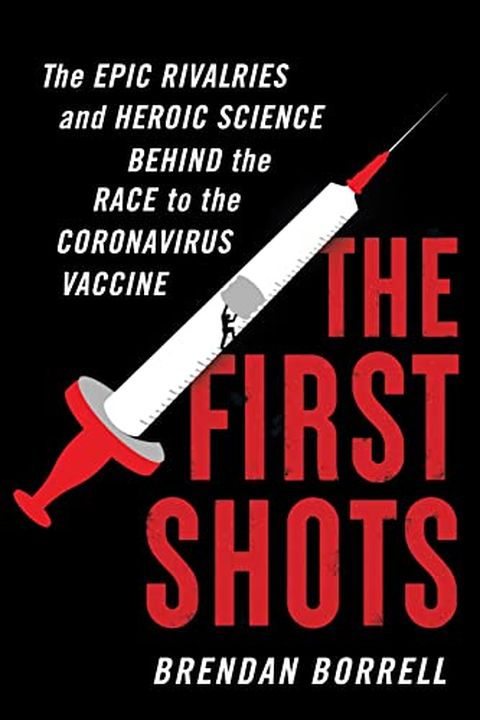 The First Shots
The Epic Rivalries and Heroic Science Behind the Race to the Coronavirus Vaccine
Brendan Borrell
Follow the high-stakes, global race for the lifesaving vaccine to end the pandemic, featuring heroic science, chaotic politics, and billionaire entrepreneurs. Through exclusive access and reporting, award-winning journalist Brendan Borrell vividly portrays the conflicts and rivalries that have shaped 18 months of fear, resolve, and triumph. The First Shots draws on key players in this dramatic vaccine race, including Stéphane Bancel of Moderna Therapeutics, Robert Kadlec of Operation Warp Speed, and infectious disease expert Michael Callahan. This defining story of our times is soon to be the subject of an HBO limited series with Adam McKay as the director and producer.
Publish Date
2021-10-26T00:00:00.000Z
2021-10-26T00:00:00.000Z
Recommendations
I was lucky enough to get an early look at this book and it's just terrific.     
–
source